ANDROID SMART GLASSES COVER MULTIPLE LOGISTICS TECHNOLOGIES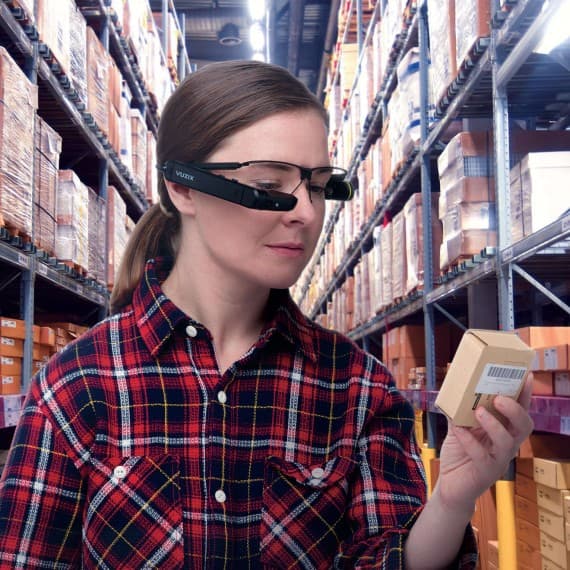 Vuzix Smart Glasses are now available in Australia and New Zealand from Dematic. Effectively a hands-free mobile computing solution, the Smart Glasses are ideal for warehouse inventory management tasks such as picking orders, inventory replenishment and inventory cycle counting.
Each pair of Vuzix M300 Smart Glasses combines the features of a barcode scanner, a voice picking system, and a vision picking system. These ruggedly designed Android-based devices feature an HD monocular display, an Intel processor, large internal storage, and wireless connectivity.
The glasses also include a 10Mpixel, 1080p camera that records, stores, and plays back still pictures and video, making it perfect for pick, pack, and ship tasks as well as for maintenance and remote support functions.
With inbuilt protection against water, dust and dirt, the Smart Glasses can be used in almost any working environment. They also include the flexibility of multiple mounting options and enhanced battery packs for long or high-intensity users.
"Vuzix is excited to partner with market-leading integrator, Dematic, to deliver our innovative M300 Smart Glasses to supply chain operators across Australia and New Zealand," said Paul Travers, CEO and President of Vuzix. "The Smart Glasses are proven to deliver productivity and accuracy gains, while reducing training time in supply chain operations. Dematic is the perfect partner to integrate this industry-winning technology into their client's complex and demanding logistic operations."
Dematic
02 9486 5555
www.dematic.com.au