ANCA NAMED AUSTRALIAN EXPORTER OF THE YEAR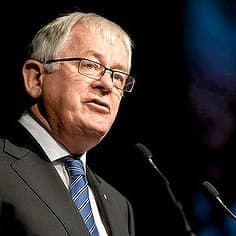 Advanced manufacturer ANCA was crowned Exporter of the Year at the 53rd annual Australian Export Awards in Melbourne last week.
Trade and Investment Minister Andrew Robb made the announcement at a gala ceremony, held to honour the achievements of Australian businesses in international markets.
ANCA was also one of 12 category winners that included agribusiness, education and training, small business and online sales.
"I'm delighted to present ANCA with the Australian Exporter of the Year award for their outstanding success in manufacturing innovative advanced machinery that's in increasingly high demand around the world," Mr Robb said.
The Melbourne-based company, which specialises in producing hi-tech tool and cutter grinders, was also named the winner of the Manufacturing category.
"ANCA has been a leader in its field for 40 years, Mr Robb said. "In that time it has significantly expanded its export markets and is on track for a record year of growth."
ANCA has hired 160 new employees to meet the increasing demand for their products.
ANCA sells to a wide range of industries including aerospace, medical, automotive, electronics and tool manufacturers. 
The company exports 99 percent of the product produced at its Melbourne headquarters and also manufactures in Thailand and has a global network of offices.
Co-founder and Director Pat Boland says ANCA is proof that an Australian company can successfully compete and prosper in a global market.
"Precision cutting tools are a fundamental component of advanced manufacturing and ANCA is immensely proud of its contribution to global progress."
Mr Robb congratulated the category winners for their outstanding achievements as well as the 74 national finalists.
The Australian Export Awards are co-presented by Austrade, Australian Chamber of Commerce and Industry (ACCI) and CPA Australia.
Further information on the category winners is available at: www.exportawards.gov.au
53RD AUSTRALIAN EXPORT AWARDS WINNERS
Category                               Business Name                   State
Agribusiness                           Austral Fisheries                     WA
Business Services                  Nuix                                         NSW
Creative Industries                  Alt.vfx                                     QLD
Education & Training               Origo Education                       QLD
Environmental Solutions          Rubicon Water                        VIC
Health & Biotechnology           Blackmores                             NSW
Information, Communication    Soprano Design                      NSW
& Technology
Manufacturing                         ANCA                                      VIC
Minerals, Energy &                  Blast Movement                       QLD
Related Services                     Technologies
Online Sales                            Halfbrick Studios                     QLD
Regional Exporter                    Tasmanian Quality Meats        TAS
Small Business                        b.box for kids                          VIC