ANALYSING THE FUTURE OF AUSTRALIAN MANUFACTURING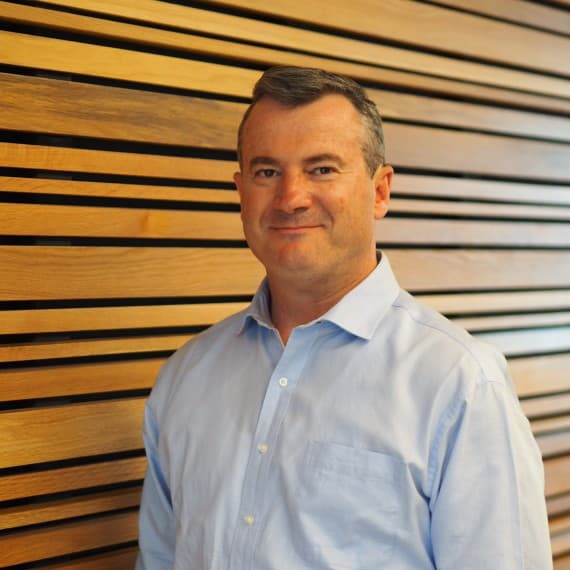 Matthew Kelly, Head of Manufacturing & Wholesale at St.George
St.George has published its Future of Manufacturing Report, concluding that increased collaboration and partnerships are crucial to driving the sector forward and supporting the new wave of advanced manufacturers who are future-proofing the industry.
According to the report, to succeed in the face of disruption, advanced manufacturers need connections to research and development, skilled workers and access to financial support.
Somewhat alarmingly, the company has also released the results of its Made in Australia survey conducted in July 2019, suggesting that the newest generation of consumers sets considerably less store by local manufacture.
When asked their willingness to pay more for locally produced goods, only 23 per cent of the 18-24 category answered yes, compared with an overall figure of 57 per cent and 69 per cent of those aged between 55 and 74.
However, the younger generation are invested in purchasing from sustainable businesses.
According to Matthew Kelly, Head of Manufacturing and Wholesale at St.George, "It's clear from the research that the industry needs to do more to create a compelling value proposition for the next generation aligned to what matters most to them when purchasing products. This could be through the reduction of carbon emissions, investing in innovative manufacturing techniques to reduce costs and future sustainable materials."
The Future of Manufacturing Report highlights the work of St.George in collaboration with the Advanced Manufacturing Growth Centre (AMGC) and the Centre for Sustainable Materials Research and Technology (SMaRT) at UNSW Sydney (among others) in bringing advanced knowledge, advanced processes and advanced business models to the manufacturing sector.
Michael Sharpe is the AMGC's National Director – Industry, and he points out that every manufacturer in Australia has the potential to be "advanced" because the definition relates to the sophistication of processes, rather than the products that are made.
"Opportunities for smart companies who embrace new technologies have never been better," says Sharpe. "More manufacturers are looking at the opportunities for export. That's our future for Australia."
And the sustainability message also comes through loud and clear.
Professor Veena Sahajwalla is the Director of the SMaRT Centre at UNSW Sydney and is also Director of the newly formed NSW Circular, which aims to help develop the circular economy.
She says: "The manufacturers I'm speaking to are very open to thinking about new opportunities coming down the pipeline and this is vital for long-term survival and sustainability."
Overall, though, the message from the report is that the transformation of Australian manufacturing is process that is best brought about through collaboration.
Says Matthew Kelly: "Transformation can be confronting, but as an industry I believe we all have a role to play in nurturing businesses that will fuel the sector, and St.George is committed to helping manufacturers create new models for growth."
The Future of Manufacturing Report can be downloaded from the St.George website.