ANALYSER PLUGS IN TO CHECK CHLORINE IN PROCESS WATER
21-02-2017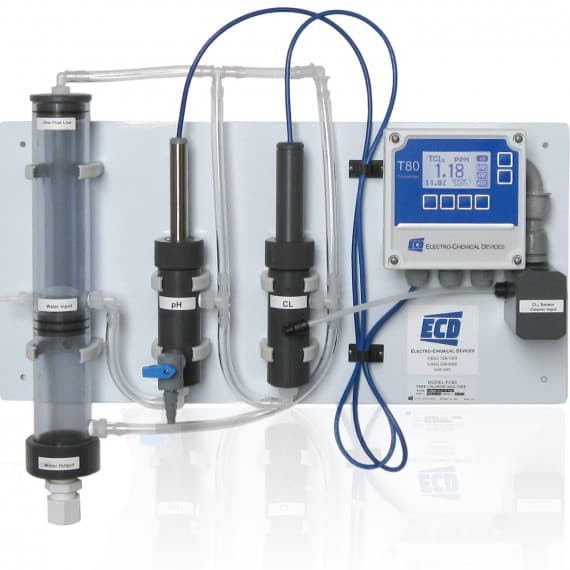 The TC-80 total chlorine analyser, available from AMS Instrumentation & Calibration, provides plug-and-play analysis of chlorine levels in drinking water, process water and any other fresh water supply. Manufactured by Electro-Chemical Devices, the TC-80 offers a choice of measurement ranges of 0.05-20 or 0.005-2.000ppm chlorine, depending on the sensor used.
The panel-mounting analyser includes a constant-head flow-control device, a pH sensor and a chlorine sensor. Installation only requires the connection of the sample and drain lines, the power and the outputs. All units are supplied ready calibrated using DPD comparison.
The chlorine sensor used is a three-electrode current-output sensor with a gold cathode, silver-halide anode and 304SS counter electrode. The pH sensor can accurately compensate for samples between pH4 and 12, removing the need for sample conditioning.
The TC-80 total chlorine analyser is available for both 110-240V AC and 24V DC power supplies. The standard model has two 4-20mA outputs and three alarm relays.
A range of options is available, including an Auto Clean facility that uses a timer-controlled solenoid-actuated spray cleaner with 30psi process water or air.
AMS Instrumentation & Calibration
03 9017 8225
www.ams-ic.com.au