ANALOGUE SIGNAL CONVERTOR OFFERS EASY INTERFACING
06-06-2017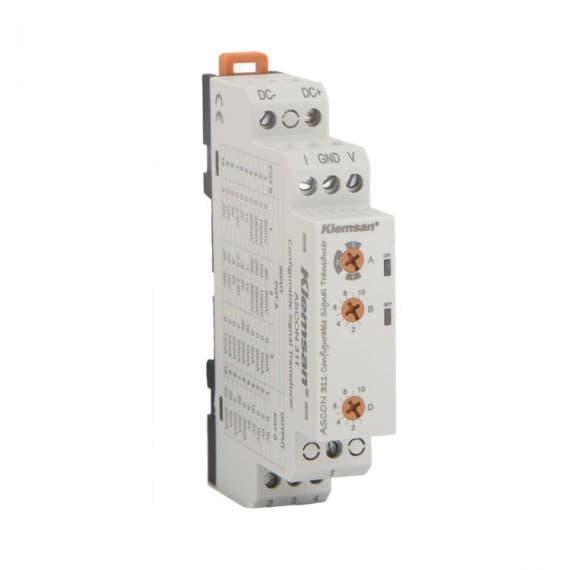 Available now from Control Logic the Klemsan ASCON (analogue signal convertor) transducer is specifically designed to convert, measure, isolate and communicate real world analogue signals to industrial control systems.
At just 17.5mm wide, the ASCON transducer takes only seconds to install and configure. It offers a simple solution for interfacing a large number of analogue signal types including temperature, current and voltage into any uniform analogue output or even serial RS485 Modbus communications.
The ASCON transducer ensures complete isolation between input, output and 11-30V DC supply to provide excellent linearity and extended input range for protection.
It can also be used for continuous analogue signal conversion in building management systems, metering displays, Scada systems, PLCs and industrial processes.
Control Logic
1800 557 705
www.control-logic.com.au