THE ANAESTHETIST'S VIEW
28-11-2017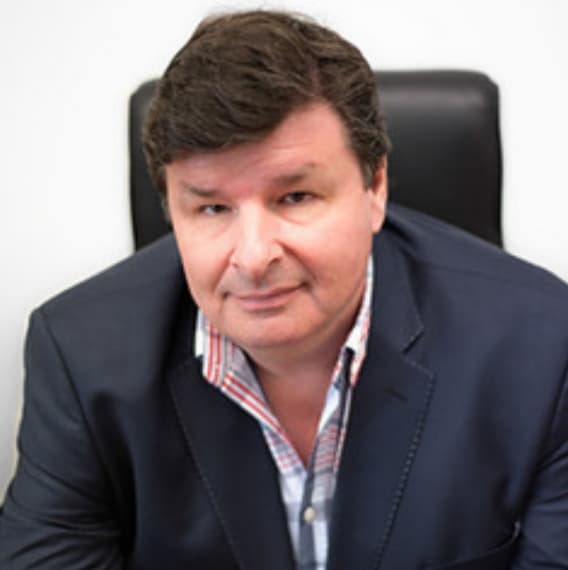 In his role as a senior specialist anaesthetist, Dr Rowan Molnar deals with many patients who are each managed by different doctors, and so is exposed to a broad overview of the Australian population. He is under no illusion as to the scale of the national opioid painkiller crisis.
"Chronic pain is a widespread issue," he says, "and while ten years ago we thought that opioid painkillers were the answer, we now know that they are of no benefit for chronic pain."
For Dr Molnar, this presents a major professional problem. Part of the role of the anaesthetist is to prescribe medication to alleviate post-operative acute pain. However, if a patient is already taking medication for chronic pain the anaesthetist has to perform a balancing act between the patient's acquired tolerance to the medication and the potential for feeding an addiction.
"We need to find a way of providing pain relief after surgery," he says, "and sometimes this can be difficult to deal with." He admits that in some cases it can even be "a case of trial and error" in finding the correct level of medication, starting too low and raising levels until sufficient relief has been found.
So how did we get to this position? Rather than apportion blame, Dr Molnar feels that the medical profession has learned its lesson.
"Medicine is an evolving speciality," he says. "The field of knowledge continues to change." And he illustrates the phenomenon by saying "50 per cent of what I learnt in medical school is now wrong."
"Pain medicine is now a speciality in its own right," he adds. "We know what we've done wrong in the past, and we know how to fix it."
"It's encouraging that more and more young doctors are getting involved in the field of pain medicine."
Dr Molnar points to the necessity of treating pain, not with drugs, but by using the resources of multidisciplinary teams to help the patient manage the issue and get back to something close to a normal life. "You can't manage chronic pain on your own," he says, "but you do need to understand what pain is about."
"Rehabilitation is paramount," he says. "You can't just write a prescription for pills."