AMSI ENDORSES COALITION'S PhD RESEARCH INDUSTRY INTERNSHIPS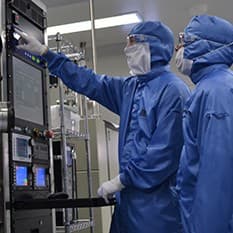 Following the Coalitions $28.2 million policy announcement for industry research internships for PhD students, the Australian Mathematical Sciences Institute (AMSI) has strongly endorsed the plan.
AMSI Intern is Australia's only national PhD internship program,  that is owned by universities, placing 150 students across all disciplines.
The internships are a means of building the industry, with the help of university collaboration and increase the number of trained staff by Australian companies.
The significant government endorsement will help to continue build the relations between all parties.
"Our program has a transformative effect on brilliant young researchers and on Australian companies and agencies. No longer is a PhD training for academia alone, but a launching pad for careers in our innovation system," says Professor Geoff Prince, AMSI Director.