AMAG backs call for lower GST-free threshold for imports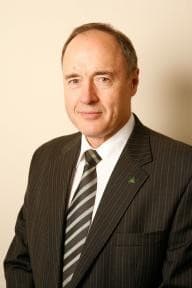 Ian Harrison … 'indefensible'
The Australian Made and Grown Campaign (AMAG) is hailing the call for changes to the GST-free threshold for goods bought online from overseas vendors as a win for commonsense, good governance and fairness.
"A tax system which actively discriminates against Australian retailers and manufacturers is indefensible," said Australian Made Chief Executive, Ian Harrison.
"With the rapid rise in online retailing, we need to urgently deal with this inequity in our current tax system whereby imported goods of less than $1000 value are GST exempt, he said. "Fairness in the application of the GST system is a non-negotiable for good governance."
The recommended changes come from a Government taskforce set up last year to look at the problem of low value imports into Australia being GST-exempt.
The report released recently suggested "simplified GST assessment arrangements" for imports worth less than $1000.
Mr Harrison said the report dispelled the argument that it may cost more to collect the GST than the revenue generated.
"But if that proves not to be the case, then the Government should simply raise the GST rate on these imports – they cannot remain GST free."
Mr Harrison said the government is responsible for creating the best possible framework within which business can operate in this country.
"As it stands, every day we hear of more business closures and job losses – we don't need our GST system to be adding directly to that problem," Mr Harrison said.