ALUMINIUM WHEELS STAND THE HEAT (AND THE COLD)
05-07-2017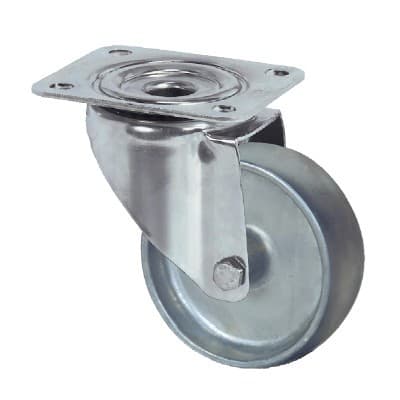 Tente has come up with an answer to the problems of the high maintenance requirements of high-temperature wheels. The IOP100 aluminium wheel can be used in both high- and low-temperature environments, with no greasing required.
When traditional high-temperature castors are repeatedly moved between extreme heat and sub-zero temperatures they have a tendency, over time, to shatter or break. This adds to the cost of trolley maintenance and creates downtime for the equipment lying idle waiting to be repaired.
Besides its excellent temperature cycling, the other advantage of the Tente aluminium wheel is its high load capacity, which is made possible by the use of an easy-roll sealed precision bearing. These wheels are a standard size, and so can fit into most existing castor frames.
In recent trials Tente's customers were pleased with the performance of the IOP100 aluminium wheels and have said they will continue to use them.
Tente Castors & Wheels
1300 836 831
tentecastorsandwheels.com.au