ALUMINIUM ENCLOSURES MAKE ELEGANT INTERFACES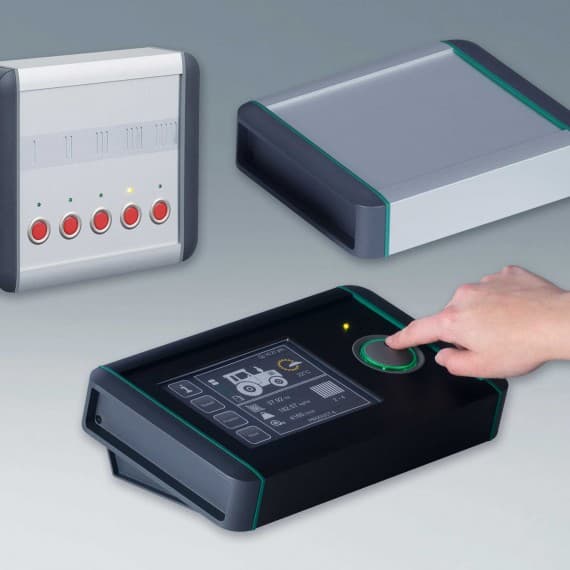 New from Rolec OKW at Electronex (Stand 26), the Smart-Terminal range of robust but elegant aluminium enclosures is made up of a uniform profile cross-section with variable length design with a range of accessories to allow a variety of table-top and wall-mounted applications.
The Smart-Terminal design includes a recessed area for membrane keypads/decor foils and flat interface surfaces with ample space for accommodating different operating elements, switches or displays.
The complete enclosures are available with dimensions of 170 x 50mm (width x height) and in profile lengths of 160, 200 and 240mm.
Rolec OKW Australia New Zealand
02 4722 3388
www.okw.com.au