ALTRONICS PRODUCTS TO CARRY AUSSIE MADE LOGO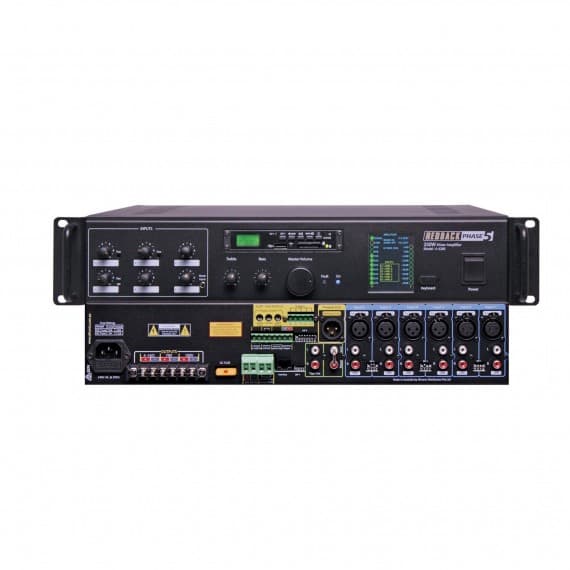 Since starting manufacturing of commercial audio equipment in the mid 70's Altronics has always taken pride in producing a quality local product.
Now all Redback and Dynalink house products made by Altronics will carry the official Australian Made logo.
Altronics says the use of the logo will help it to get the word out to local and export markets that its products carry the official compliance seal of the Australian Made campaign.
"We have always pushed our 'local is better' line in all of our marketing efforts, says Ben Lowe, Marketing Manager at Altronics.
"It's always an added boost when you are backed up by a widely recognised and respected icon."
Though Altronics has been manufacturing in Australia since 1976, the official Australian Made logo is instantly recognisable, he says.
This gives customers added confidence that what they purchase for their audio installation is helping to support the economy.
"And we hope that customers can appreciate the additional build quality, product support and extended warranty that the Australian Made Redback product offers," Mr Lowe says.
Installers have already started to see Australian Made logos appearing on the rear of PA amplifiers and mixers.
"We are dedicated to keeping our manufacturing base local and hope that we will continue to have an association with the Australian Made campaign for many years to come," says Mr Lowe.
Altronics still manufactures hundreds of product lines in Australia. It has resisted the move offshore by offering its customers better quality products with innovations to save them time and money.
Altronics' Perth production facility manufactures and assembles: 
 
·       Redback public address products
·       One-shot speaker & grill combinations
·       Dynalink installer wallplates
·       DIY enthusiast electronic kits
·       19 inch rack frame products
And the company strives to support local suppliers wherever possible in its supply chain.
Mr Lowe urged Australians to "buy local" whenever possible.
"It's not only the assembly team at Altronics who are employed as a direct result of your purchase, but hundreds more at local companies used in the supply chain," he said.
Altronics
Ph: 1300 797 007