ALTERNATIVE FOR YOUR SPRAY DRYING NOZZLES
30-03-2016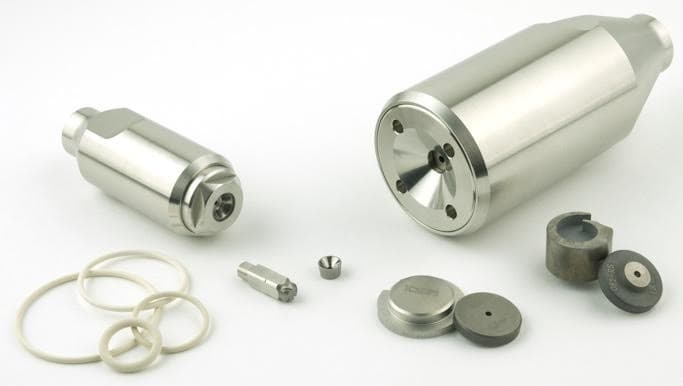 Until recently, the only way to replace spray nozzles was the original supplier. But now there is an alternative that provides high quality Spray Drying Atomiser Nozzles at a lower price.
Tecpro Australia was recently appointed the Australian and New Zealand distributor by RACA International BV, a Dutch manufacturer of high quality, competitively priced Spray Drying Atomising Nozzles. 
The Atomising Nozzle's orifice, whirl chamber and top plate are available in tungsten carbide to avoid rapid wear and performance degradation. The body of the Nozzles are made from Aisi 316 stainless steel.
These generic Spray Drying Atomiser Nozzles are designed for high viscosity liquids with values up to several thousand centipoises. They are suitable for use in counter-current spray dryers and in systems where multiple nozzle lances are used. The Nozzles are available in 4 different thread sizes using female British Standard Parallel Pipe (BSPP) threads.
As Patrick Cooper, one of Tecpro's Technical Consultants says, "It's a game changer for manufacturers of spray dried products. For years they have been locked in to purchasing replacement nozzles and component parts from the original supplier. Now they have the benefit of purchasing from an alternative source that promises to deliver high quality Atomiser Nozzles at a lower price."
Tecpro
02 9634 3370