ALPHABET TO SELL OFF BOSTON DYNAMICS
18-03-2016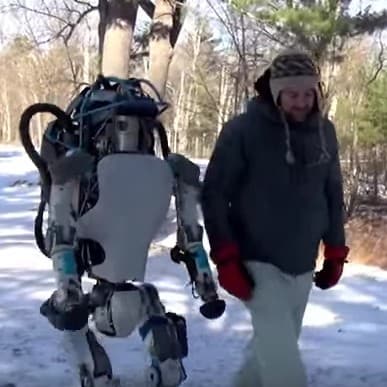 Despite a multi-year run of producing strange, gif-worthy robotic bipeds and quadrupeds, Google may have decided that Boston Dynamics is fun, but not profitable.
Boston Dynamics was purchased in 2013 by Google X, along with a number of other robotics companies. Seeing the emerging potential of the field, Google seemed to want to be at the forefront of the industry revolution.
However, although no plans have been heard about the sales of other robotics companies, Google is now reportedly looking to sell BD due to a variety of concerns.
Chief amongst those is concerns that BD projects don't look to be profitable in the next few years. Despite having the funding to continue research, executives still appear to have concerns about the project's short- and medium-term viability.
There also appear to be concerns about the public image of Google: being associated with BD brings with it a high-profile association with Terminator-esque videos of self-righting robots, and the ever-present fear of robotic job replacement.
This move doesn't mean the end of robotic innovation: Alphabet still has other robotic projects, and someone just as enthusiastic about the field will undoubtedly purchase BD if it is sold.
It does mean, however, that we won't be seeing any brightly colored Alpha-bots in 2020.