All systems go for NMW 2012
10-02-2012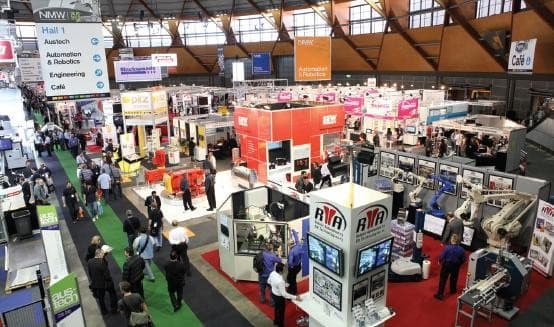 National Manufacturing Week (NMW) returns to Sydney in 2012 with a core focus on strengthening Australia's $100 billion manufacturing sector.
According to event organiser Reed Exhibitions, NMW 2012 will introduce new initiatives to build buyer-seller relationships while highlighting new opportunities for Australian manufacturers in changing global markets.
NMW 2012 will again be co-located with Austech, Australia's premier advanced manufacturing and machine tool exhibition, organised and managed by AMTIL.
It willhouse a record 12 product zones, including two new zones: Sustainable Manufacturing and Metals and Composites.
The Sustainable Manufacturing zone will focus on opportunities for reducing industry's environmental footprint, while Metals and Composites presents new developments in industry's quest to develop reliable, lightweight, easily moulded manufacturing materials.
NMW 2012 will also build on the success of last year's event, which attracted some 10,000 industry visitors in Melbourne.
Paul Baker, Exhibition Director for NMW 2012, says that judging by strong demand – with 90 per cent of available floorspace already allocated – NMW 2012 will be one of the largest and most comprehensive versions of the annual show.
"The show is being shaped around industry feedback, including from manufacturers who have expressed particular interest in IT, process improvement and other strategies for reducing risk and increasing their overall capacity," says Mr Baker.
NMW 2012 will be held at the Sydney Showground, Sydney Olympic Park, from May 8-11.
Reed Exhibitions
Ph: 02 9422 2534
www.nationalmanufacturingweek.com.au
Austech
Ph: 03 9800 3666
www.amtil.com.au