ALL-IN-ONE DRILL GRINDER HITS THE MARKET
30-11-2017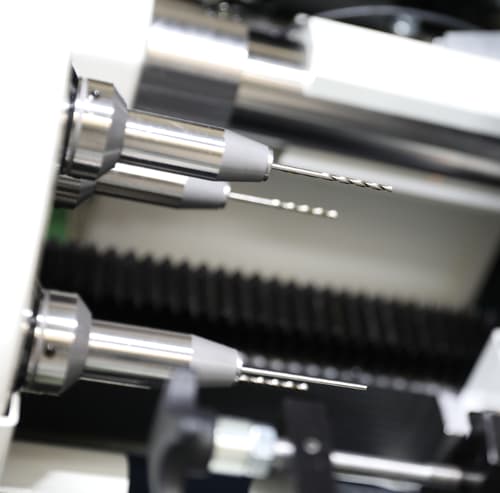 ANCA is aiming for the high-volume commodity drill market with the FCP4 High Production Drill Grinder. Able to grind the flute, relief, and point from blank raw material, the FCP4 gives the user advantages in efficiency and cost. 
Grant Anderson, CEO at ANCA said: "Considering the yearly production of high speed steel drills is about 1.8 billion drills, the opportunities are huge. The high-volume commodity drill market is a new market for us but is a great fit given our forty plus years' expertise in tool and cutter grinding and our world leading technology."
The new machine will enable a complete drill to be manufactured every 20 to 25 seconds, a significant difference from what is currently available in the market. Up until now a drill is often manufactured on two or three separate machines, which is a large time investment. 
The CNC capability of the FCP4 also has significant advantages in quicker changeover and less setup time required, making the option of smaller production runs viable.
"We think we can bring a huge benefit to the industry as up until now there is little competition or product choice for volume manufacturers of HSS drills. Drill manufacturers are typically restricted to using machines that are old and CAM operated, and with older machines wearing out there are currently very few options for upgrading or improving their capabilities," Grant continued. 
Simon Richardson, FCP4 Product Manager said: "We listened to our customers who, in this market, faced a lack of choice and responded to their needs to develop our own solution. With our extensive market knowledge and research and development capabilities, I am confident this new machine will be well received and unleash a whole new world of possibilities for our customers." 
The FCP4 will be fully CNC operated comprising eight axes, using a principle similar to a Swiss Auto whereby it has a multi turret, capable of undertaking several operations simultaneously. It uses an ANCA Motion CNC system including AM5C drives, AMI5000 Touchpad, Commander, AMCore and Motion Bench.