ALL-ALUMINIUM ENCLOSURES ARE STRONG BUT LIGHTWEIGHT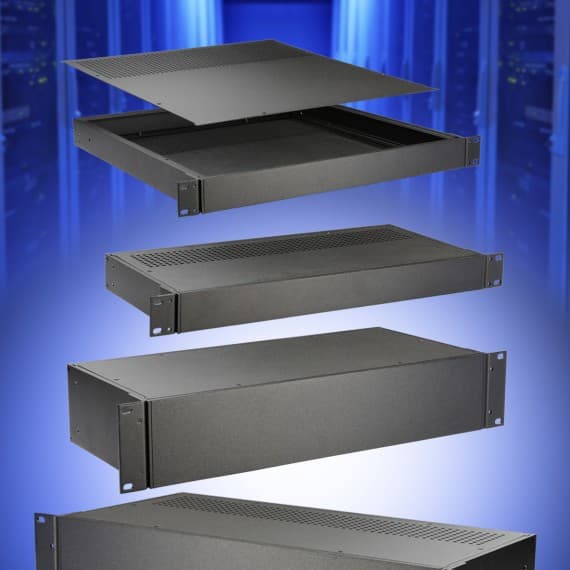 On Booth B26 at Electronex 2018, Hammond Electronics will be showing the new 4U heights and 559mm depths added to all sizes of its popular RM family of 19in and half-width rack-mounting and desktop enclosures.
The strong and lightweight instrument cases are supplied as easy-to-assemble flatpacks.
Manufactured entirely in aluminium with a hard-wearing black powder coat finish, the units are available with plain or vented top and base covers. The front and rear panels are interchangeable and all 19in sizes are supplied with front panel mounting angles.
Adjustable rear panel mounting angles are also available as an accessory for the 457mm, 1 to 3U versions. All sizes are supplied with self-adhesive rubber feet for desktop use.
Electronex 2018 will be held on 5th and 6th September at Sydney's Rosehill Gardens Event Centre.
Hammond Electronics
08 8240 2244
www.hammondmfg.com