Published 04-05-2021
| Article appears in April 2021 Issue
Algal bloom solution for lakes and reservoirs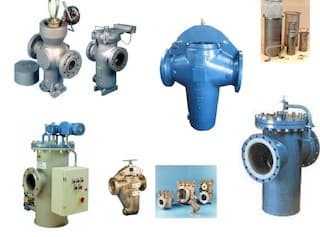 Blue-green algae, known as cyanobacteria, has a devastating impact on lakes, dams and reservoirs and can be harmful to humans and animals if toxins are present in the algal blooms.
A US study found people living within a kilometre of cyanobacterially contaminated lakes have had a 2.3 times greater risk of developing amyotrophic lateral sclerosis (ALS) than the rest of the population.
Absolute Filters has recently added to its services systems for the reduction of blue-green algae, complementing its well-established range of fish larvae and fish egg removal strainers.
Their latest products can eradicate algae bloom close to the surface, as well as monitor the levels and communicate data and control variations.
Absolute Filters has assumed the business lines previously supported by SPX Australia, as master distributor for Plenty and Airpel products in Australia and New Zealand.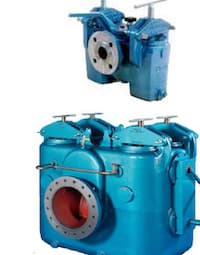 Airpel Series OW dual basket filters are designed for the removal of solids from liquid flows. Any solids larger than the selected filtration media are retained within the filter basket (into out filtration) and can then be disposed of safely and in a controlled manner.
All Airpel Series OW filters are of cast construction and house a high-quality stainless steel filtration basket in both chambers of the unit.
In operation, flow is diverted from one chamber to the other without interruption by turning the filter handle which rotates dual cylindrical cocks delivering the fluid into the appropriate chamber.
Offering a duty/standby arrangement, the basket contained within the standby chamber can be removed, cleaned and replaced ready for the next changeover making it ideal for use in liquid handling installations that require continuous flow.
Absolute Filters is a leading supplier of both general and specialised filtration systems. They can assist you with any filtration spares or selections of filtration equipment.
They specialise in automatic filtering systems and can customise a filter/strainer system to suit your particular application.
Widely used across Australia, their typical clients are major water industry partners, councils and utilities such as power stations and dams and process equipment.