THE ALERE TOXWIPE KEEPS YOUR WORKPLACE CLEAN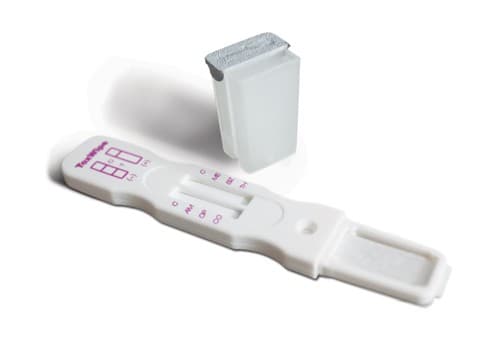 Drug testing is an important component of maintaining a safe and productive workplace, but off-site testing can come with a great deal of complications and delays that your business cannot afford.
For those who need faster results, on-site oral fluid screening is an increasingly popular solution. It offers a non-invasive collection method, and can be a better indicator for impairment due to its shorter window of detection and stronger correlation with blood drug concentrations than urine.
The Alere Toxwipe is a new oral fluid drug test available in 2, 5 or 6 drug panel format depending on your workplace requirements. The test has been developed to ensure accuracy and productivity.
The Alere Toxwipe is easy to use: simply wipe the collection device around the mouth and tongue to collect 0.2mL of sample. The wiping action aids in the collection of drug trace, especially any THC traces that might be present (THC is sticky and adheres to surfaces).
Once a sample is collected, simply insert the test into the buffer cap and wait just 3-5 minutes for the results to display on the device.
The Alere Toxwipe is accurate, with its performance verified by an Australian NATA AS:4760:2006 accredited laboratory.
It is also fast, requiring an easily collected sample volume of just 0.2mL. With sampling usually taking just 10 to 20 seconds, and results appearing in less than 5 minutes, the Alere Toxwipe is an incredibly quick testing measure.
Alere
1800 622 642
www.alere.com.au
Study Cited: D. Lee, M Huestis, Current knowledge of cannabinoids in oral fluid, drug testing and analysis (2013)