Alcohol Kills One Person Every 10 Sec Worldwide
16-06-2014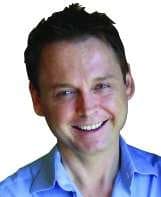 Alcohol kills 3.3 million people worldwide each year, according to the World Health Organisation.
This is more than AIDS, tuberculosis and violence combined – and the WHO warns that booze consumption is on the rise.
Including drink driving, alcohol-induced violence and abuse, and a multitude of diseases and disorders, alcohol causes one in 20 deaths globally every year, the UN health agency said. This translates into one death every 10 seconds.
The research follows a previous study by Monash University in Melbourne which found that about half of male manufacturing workers (49 percent) drink alcohol at risky levels and more than one in four smoke (27 percent).
The WorkHealth study involving 500,000 workers found that male manufacturing workers are the most likely of all Victorian workers to have a high risk of type 2 diabetes – due mainly to excessive alcohol consumption and smoking.
This is a real worry considering 75% of workers in the manufacturing industry are male.
WorkHealth Ambassador, Wayne Kayler-Thomson, said resistance among males to head to the doctor and be proactive about their health was a factor in these results.
"WorkSafe research shows that time, cost and a 'she'll be right' attitude are the major stumbling blocks when it comes to getting a health check, with males far less likely to have a preventative health check than women," Mr Kayler-Thomson said.
Drinking is linked to more than 200 health conditions, including liver cirrhosis and some cancers. And alcohol abuse also makes people more susceptible to infectious diseases like tuberculosis, HIV and pneumonia.
The WHO study is a wake-up call for the entire manufacturing industry.
Alarm bells have been ringing for far too long – it's now time for action.