Alcoa closure predictable: Hockey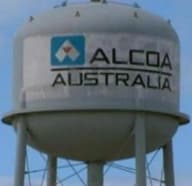 Treasurer Joe Hockey says the closure of Alcoa's Geelong aluminium smelter is disappointing but predictable.
Alcoa has announced it will permanently shut its Point Henry aluminium smelter in Victoria and two rolling mills, costing a total of 980 jobs.
"It's disappointing but it was certainly predictable because in 2012 Alcoa did an analysis and said the plant was not financially viable," Mr Hockey said.
He said the $40 million given to Alcoa by the previous Labor government was money "down the tubes".
The carbon tax had added to the cost of production and the closure gave further weight to the argument that Labor should support the tax's repeal in parliament, Mr Hockey said.
"It's a massive cost on aluminium smelters, and a 50-year-old smelter with a carbon tax is never going to be cost-effective," he said.
The Treasurer said the government had no "silver bullets" to boost industry but would put in place the right tax and regulatory settings to create jobs.
Asked whether he had a message for Alcoa workers, Mr Hockey said: "I feel for you. This is a sad day for you and for others but there is a new dawn – it must get better and it will get better."
The Point Henry aluminium smelter, which employs 500 workers, will cease operation in August.
And a Geelong rolling mill along with a rolling mill and recycling centre at Yennora in Sydney will close by the end of the year with the loss of a further 480 jobs.
The 50-year-old smelter had no prospect of becoming economically viable, the company said in a statement.
The announcement is the latest in a series of job losses in the manufacturing sector, following on from decisions by Toyota and Holden to pull out of their manufacturing operations in Australia.
"We recognise how deeply this decision impacts employees at the affected facilities and are committed to supporting them through this transition," Alcoa chief executive officer Klaus Kleinfeld said.
"Despite the hard more of the local teams, these assets are no longer competitive and are not financially sustainable today or into the future."
He said the firm is the only aluminium recycler in NSW, churning through 55,000 tonnes of scrap metal each year.
Opposition Leader Bill Shorten has called on the Abbott government to roll out a financial assistance package for nearly 1000 Alcoa workers who will lose their jobs in Geelong and Western Sydney.
Mr Shorten, who has been calling on the federal government to unveil a plan for Australian jobs, said the closure was devastating news for workers in Yennora and particularly Geelong, which had already been hit hard by Ford's decision last year to quit making cars.
"It's clear that a global oversupply of aluminium, dramatically falling aluminium prices and a high Australian dollar made the continuation of these operations impossible," he said.
"The opposition is pleased the Portland Aluminum smelter in Victoria will continue normal operations, as will Alcoa's bauxite mining and alumina refining operations in Western Australia."
The Victorian Employers' Chamber of Commerce and Industry (VECCI), Chief Executive Mark Stone said: "While the Alcoa decision is a blow to Geelong, we remain confident that the region can remain competitive given its economic diversity and strengths in tourism, health, education, biotechnology, food and horticulture, research and advanced manufacturing."