AIRSKATE HOVAIR MAKES LIGHT WORK OF 32 TONNE MOVE
05-05-2015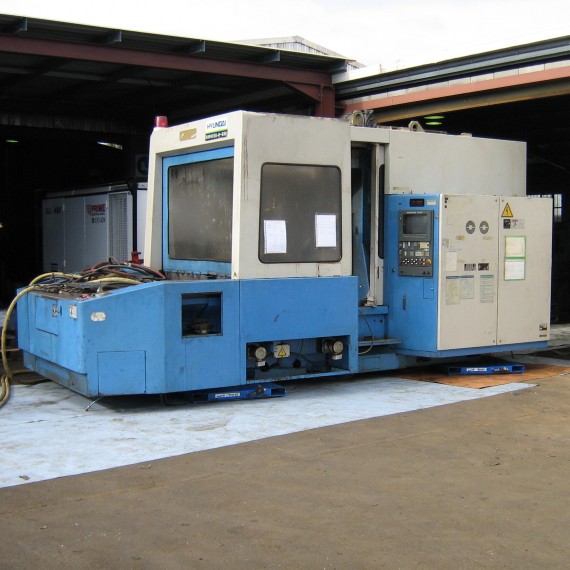 The Sippel Group has done it again!
This time the challenge was to relocate a 32 tonne Repetitive NC Controlled Automatic Milling Machine from a temporary factory location to its permanent base.
This firstly involved moving the 32 tonne milling machine into a temporarily leased factory.
Then, several months later it had to be moved into a more permanent factory location. 
At the same time, another 22 tonne NC controlled Machining Centre had to be moved out of the client's old smaller machine shop factory and into the permanent base alongside the 32 tonne milling machine. 
These moves were successfully carried out by Sippel Group's Hire Set of 4 x AS34-HP trademarked AIRSKATE HOVAIR Air Flotation Load Movement Equipment. 
As well as hiring the equipment, Sippel offers its range of locally manufactured AIRSKATE air floatation systems for sale.
The range includes various sizes and capacities, from 200mm diameter for 75kg each to 12, 16, 24, 40 tonne if using a Set of 4.
A Set of 4 x AS34-HP AIRSKATE HOVAIR Modules are positioned under load, often by a brief puff of air, which allows them to be easily positioned and then connected up to Sippel Group's bespoke manifold with necessary hoses, together with compressed air hose supply.
The Sippel Group has been moving heavy machinery and equipment for the past 38 years – with a 100 percent success rate.
No challenge is too great for the highly experienced team at Sippel Group. For more information contact Geoff Sippel.        
Sippel & Co Pty Limited
Ph: 02 9567 4889