AIRSKATE: 38 YEARS OF 100% SUCCESSFUL MOVES
10-02-2015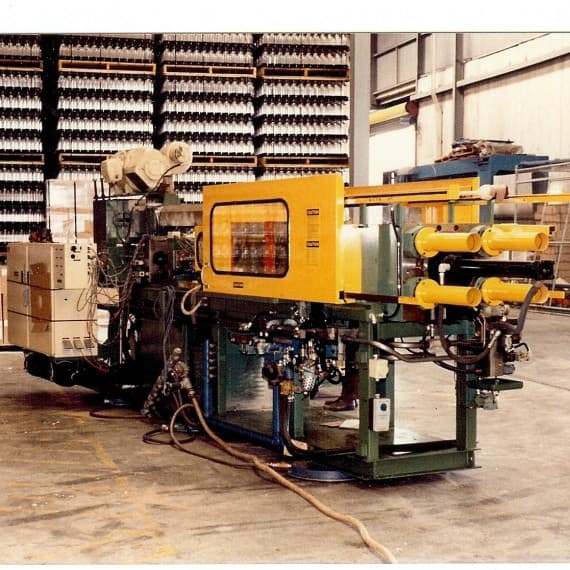 Sippel Group has been moving heavy machinery and equipment for the past 38 years – with a 100 percent success rate.
The company and its many clients have enjoyed a multitude of successful AIRSKATE HOVAIR contract or hire moves in a wide range of very different locations.
This includes everything from power stations to television networks and all sectors of the manufacturing industry.
Other applications include pharmaceutical, oil, construction, power, defence, nuclear and food & beverage.  
This 19 tonne machine (pictured) is just one of a number of PET Bottle injection moulders ranging from 20 tonne down, which was moved on Six AS22-HP modules of 24 tonne capacity. 
The client eventually purchased a set of AIRSKATES to perform moves when required – and many others have done the same to enable better planning and greater flexibility.   
The advantage using these low profile modules means for many machines mounted on absorption pads they simply slip underneath.
It is then easy to connect them with a dead-man control and inflate them.
Particularly heavy machinery can be safely moved, guided by a few personnel.
AIRSKATE HOVAIR Air Flotation Movement suspends the load on an integrated set of diaphragm mounted units.
Once inflated, they create a virtually frictionless movement over a flat, reasonable smooth, horizontal supportive surface, such as the normal concrete factory floor.
It can also be used on other surfaces including linoleum, steel or timber – with slip sheets if necessary.
No challenge is too great for the highly experienced team at Sippel Group. For more information contact Geoff Sippel.        
Sippel & Co Pty Limited
Ph: 02 9567 4889