AIRLESS BLASTING MACHINES DELIVER EFFICIENCY AND PROFITABILITY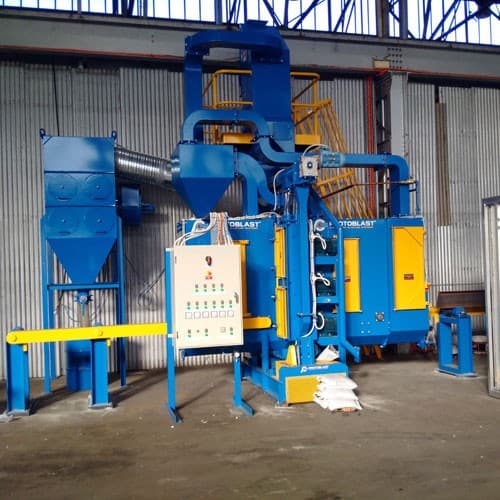 Protoblast airless blasting machines have significantly improved the efficiency and profitability of businesses across a number of industries, and are used around Australia on a variety of products from structural steel and gas bottles to screws, concrete blocks, surfboards and waterskis.
Protoblast has been designing and manufacturing abrasive blasting equipment for more than 50 years, and has been very successful in designing airless blast machines for customers that have products that are of relatively constant size and shape.
In applications like these, Protoblast airless blasting machines deliver six-times the output of a conventional machine, and they do it with only one operator.
One of the most common applications is pre-fab blasting for structural steel manufacturers. Here, the company's highly efficient machines can process sectional steel prior to fabrication at an incredible 4m2/min.
Protoblast's airless blasting solution is the product of 50 years experience, and can be applied across flat or curved surfaces. The company's design and engineering team can produce custom blasting solutions that enable manufacturers to increase production and reduce costs.
Protoblast Company
1800 772 320
www.protoblast.com.au