AIRCON GIANT MAKES WORLD'S BIGGEST SALE
07-05-2018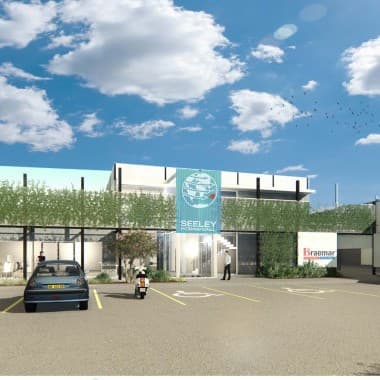 Aircon distributor Seeley International has completed the world's largest air-conditioning order ever, and isn't resting on its laurels. 
The installation saw 50,000 Australian-made Breezair air conditioners being placed in the tent city of Mina Valley, Saudi Arabia, providing state-of-the-art cooling for Makkah Pilgrims during their stay in the Mina Valley tent city.
The tent city encompasses more than 100,000 tents and houses, housing approximately three million people in over 20 square kilometres.
"Our Breezair evaporative air conditioner was found to outperform more than 200 other air conditioning brands and delivered spectacular results against a comprehensive set of criteria that included energy-efficiency, reliability, performance and low environmental impact," said Frank Seeley, Seeley Founder and Chairman.
Seeley International Sales Director, Mr Xavier Delaigue, said being awarded the significant supply contract reflected the strength, innovation and durability of Breezair evaporative air conditioning, and provided an opportunity for Seeley International to showcase its ability to deliver on the large scale order within a very short timeframe. 
"As part of a commitment by the Saudi Government and Ministry of Hajj to improve accommodation for pilgrims in the Mina Valley, a four year air conditioner replacement plan was started in 2015. Seeley International fast-tracked production and installation so the project is now well ahead of schedule and expected to be completed during 2018," Delaigue said.
"Breezair is the coolest, quietest and most energy efficient evaporative air conditioner in the world, providing clean, filtered fresh air. Unlike refrigerated air conditioning, the cool air won't dry out the skin, nose or eyes. With far superior energy efficiency, along with the added health benefits that come with bringing continual fresh air into a room rather than recycling stale air, these factors combined helped Breezair to be selected," he said.
Seeley International is keeping momentum moving as the sale , purchasing a 4.7 hectare parcel of land at 23 Moloney Drive, Wodonga to build a $20 million manufacturing hub.
The company's group managing director, Jon Seeley, said the proposed 12,000 sq/m state-of-the-art manufacturing hub also includes an existing warehouse on the new site, which will further improve logistics and efficiencies in the new facility.
He said the new Wodonga manufacturing hub will use advanced technology and automation processes to produce a range of innovative and energy efficient heating and cooling products for the Australian and international markets.
"This exciting new facility is a significant strategic milestone for Seeley International, providing an ideal base for our current and future growth. It also enables us to maintain a strong employer presence within the local community as we continue to invest in our local workforce, with projected direct employment growth of around 60% in the next five years," Jon said.
Work is well underway on the project, which is partially funded by a Victorian Premier's Job and Investment Fund grant, and plans aim to have the new manufacturing facility fully operational before the end of 2019.