AIRBAG RECALL TO BECOME COMPULSORY
26-09-2017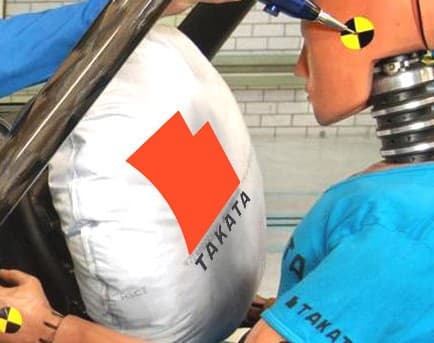 Recalls for Takata's defective airbags have been progressing slowly, but the federal government has said the recall/replacement will become compulsory for all affected cars. 
The fault, once investigated, has been implicated in over a dozen deaths worldwide, including a single fatality in Australia. Takata have said they made every effort to contact the driver.
The defect in the airbags is caused by the ammonium nitrate propellant Takata uses; the very compound that makes their product cheaper and smaller than many of their competitors. Its role is to inflate the airbag after a controlled charge releases it as a gas from a canister.
However, the gas becomes more volatile over time, so when these defective airbags deploy, the ammonium nitrate can burn far stronger than intented, causing its metal canister to explode into pieces that tear through the fabric of the airbag.
This high-velocity shrapnel is very dangerous, and performs the opposite task an airbag is intended for. 
More than 100 million vehicles have been recalled worldwide but only 950,000 of the more than 3.3 million affected cars in Australia have had their airbags replaced.
While the Federal Government has not clarified what action it will take if motorists do not bring affected cars in for repair, it has been indicated that the Australian Competition and Consumer Commission (ACCC) will likely take action against the car manufacturers rather than consumers.
The ACCC wants all affected airbags replaced by no later than 31st December 2020, to allow for the production, distribution and fitment of 2.4 million new devices.
A joint statement by Small Business Minister Michael McCormack and Minister for Urban Infrastructure Paul Fletcher said: "Our number one priority and responsibility is to protect Australian consumers' safety."