AIR TOOLS TARGET MANUFACTURING AND MAINTENANCE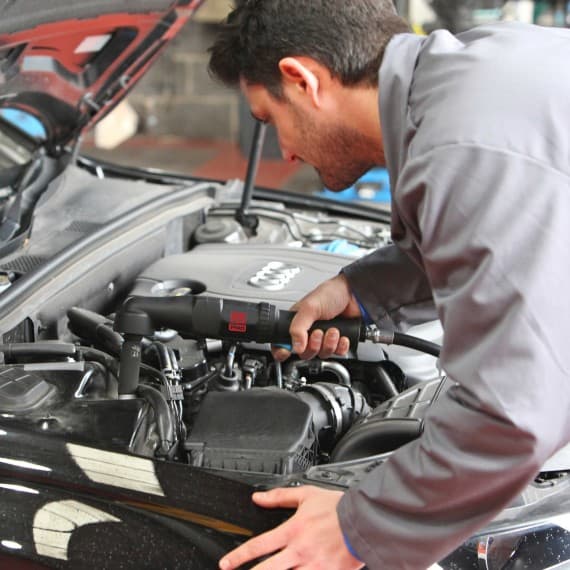 RS Components has added more than 70 new air tools and accessories to its RS Pro equipment range. New tools include air impact wrenches, drills, saws, ratchets, grinders, sanders and polishers. Accessories include sockets, chisel sets, saw blades, keyless chucks, grinding wheels and sanding discs.
All the tools are lightweight and robust, making them suitable for both production and maintenance applications. They have been designed to improve the speed and ease of work activities while minimising noise and vibration output. Ergonomic grips and lightweight bodies reduce fatigue during prolonged everyday use.
Highlights of the new air tool range include: air impact wrenches such as the 0.5in stubby and turbo variants; lump-hammer type air ratchets; 3in cutting discs; saw blades; and a 10mm keyless chuck. Impact sockets are available in a large range of options, including eight- and 18-piece kits. The range also includes a five-piece chisel set and various sander and polisher sets.
Further information is available from the dedicated RS plant maintenance website. The new RS Pro air tools are available now in Australia.
RS Components
1300 656636
au.rs-online.com