AIR KNIFE ELIMINATES STATIC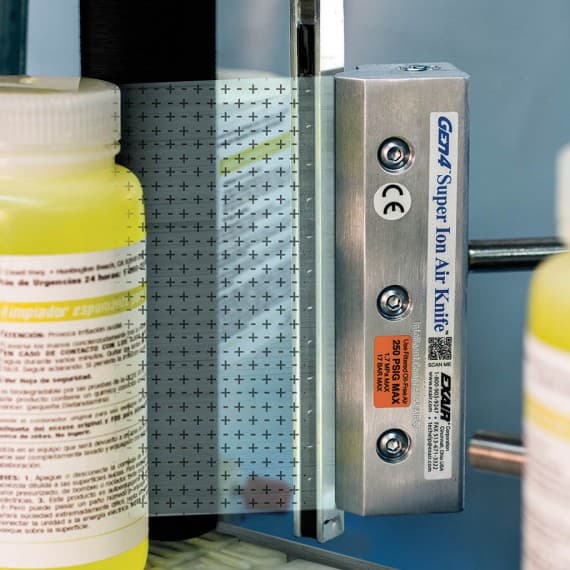 The new Exair Gen4 Super Ion air knife eliminates static electricity at low inlet pressures, reducing compressed air use, increasing production throughput and saving money. It can be used to remove static charges from plastics, webs, sheet stock and other product surfaces where tearing, jamming or hazardous shocks are a problem.
Novel design features include armouring on the high-voltage cable to protect against abrasion and cuts, an integrated earth connection and electromagnetic shielding.
The Gen4 Super Ion air knife incorporates Exair's Super air knife that reduces compressed air use by inducing surrounding airflow at a ratio of 40:1. This "amplified" airflow carries the ions to the target, helping to eliminate static charges in less than a half second. The air volume and velocity are infinitely controllable from a "breeze" to a "blast" to gently wipe or forcefully blow away debris.
The Gen4 Super Ion air knife product line includes devices from 76mm in length right up to 2.74m long. The electrical ion source is shock-free and there is no radioactive element.
Applications include surface cleaning, neutralising plastics, bag opening, printing machinery, packaging operations and elimination of painful static electricity shocks.
Compressed Air Australia
1300 787 688
www.caasafety.com.au