AiGTS boss gets a right royal send off
10-02-2012
by
in
Education & Training, Apprentices, Education & training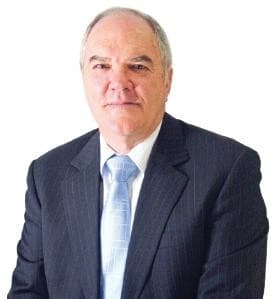 Australian Industry Group Training Services (AiGTS) staff and past co-workers gathered in force late last year to give "The Boss" Brian Kerwood a right royal send off to mark his retirement after 42 years in the education and training business.
The Melbourne Aquarium was the venue for the This is Your Life theme of the dinner function.
"The Boss" took pride of place at the function on a throne provided courtesy of the Australian Ballet Company.
Brian joins the illustrious company of ballet greats like Robert Helpmann and Rudolf Nureyev who also shared the throne.
Thankfully, Brian chose to wear a specially made black and white Brunswick Football Club jumper instead of ballet regalia.
Brian began his career as an apprentice toolmaker at Trans Australia Airlines. This was followed by a short stint in private enterprise before joining the Repco Training Centre (then based at the Melbourne suburb Carlton) as an instructor.
From these humble beginnings Brian went on to become General Manager of the Training Centre when it moved to the inner Melbourne suburb, Richmond.
Brian has weathered the Australian Chamber of Manufacturers (ACM) purchase of the Training Centre, and the merger of Metal Trades Industry of Australia with ACM to become Australian Industry Group.
The Training Centre became known as Australian Industry Group Training Services (AiGTS).
During his career Brian has been on many boards (as chairman and deputy chairman) and committees associated with vocational training.
He is widely known for his expertise in industry training. Brian's unswerving dedication and commitment has contributed to the growth and success of AiGTS.
The "This is Your Life" format gave staff and past co-workers an entertaining insight into Brian's 42-year career at work and his interests outside the office.
Brian was a highly accomplished Australian Rules Football player.
He began playing AFL for the North Melbourne Under 19's followed by five seasons at the now defunct Brunswick Football Club. He then joined Rosanna/MacLeod Football Club playing in the Firsts as fullback and then coached the Seconds to a Premiership after being the wooden spooners the previous year.
According to Jim Murcutt (Rosanna/Macleod Football Club Vice President 1972-76) Brian was "a great clubman and a superb player and coach."
A number of AiGTS staff past and present contributed to the content of the evening, especially Albury Office staff Cheryl Arnott and Kylie Clynes – the main architects of the event.
In an email to the staff following the event Brian said: "The fact that staff (both past and present), friends and colleagues care enough to take the time to contribute to my retirement send off and make it a fun evening is very humbling. I thoroughly enjoyed every minute. It is an honour and memory that I will cherish for the rest of my life.
"I have been privileged to be the Director of a wonderful team in the Education and Training business and that has been a very fulfilling career over a long time, I thank you all for respecting and acknowledging my life's work."