AiGROUP WELCOMES GROWTH CENTRE APPOINTMENTS
21-02-2015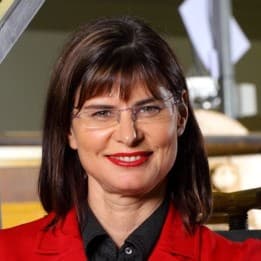 The appointment of three eminent industry leaders as Chairs for the new Industry Growth Centres is a key step in the implementation of the Government's Innovation and Competitiveness Agenda, said Australian Industry Group chief executive Innes Willox.
"The collaborative efforts of industry, government and researchers will be critical to establishing a clear strategy for each of the Growth Centres," Mr Willox said.  
"These strategies should reflect a shared understanding of what is needed to help grow successful Australian businesses and support productivity and export growth to secure their future." 
Mr Willox said the new Growth Centres should help to build strong ties between industry and researchers. This should result in successful commercial outcomes for businesses.
Mr Willox said the appointees, Andrew Stevens, Elizabeth Lewis-Gray and Peter Schutz, bring extensive industry experience, governance and oversight capabilities and linkages to businesses globally.  
"This will be critical to providing the strategic leadership needed to drive the collaborative efforts necessary to meet the Growth Centre objectives, he said.
"Opportunities to participate in the Growth Centres must be open to businesses of all sizes across the range of relevant industries, including providers of supporting or enabling technologies, products and services to the targeted sectors.
These include leading defence industry businesses across all advanced technology military domains – aerospace, land and maritime – and those associated with Australia's future submarines, the most complex and most expensive naval industrial program ever to be undertaken in Australia."
Mr Willox said the Ai Group looks forward to working closely with the newly appointed Chairs as they develop strategies for their respective centres and with the Growth Centres' Advisory Committee in the achievement of their objectives.