AiGroup warning on minimum wage rise
31-08-2010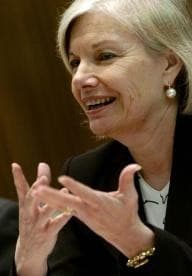 Fair Work Australia needs to take a careful approach this year in adjusting minimum wages, according to the Australian Industry Group.
Ai Group Chief Executive, Heather Ridout, warned the Australian economy has slowed in the December quarter and business expectations about economic conditions over the year ahead are more pessimistic than a year ago. 
"Further, the labour market continues to soften with employment falling and unemployment and under-employment rising," Ms Ridout said.
"Fair Work Australia also needs to be mindful of the very sharp divergences in business conditions across the country and across different sectors. The severity of conditions in trade-exposed non-mining industries such as manufacturing and tourism and in the retail sector, make these important, big-employing sectors very vulnerable to an excessive wage increase."
The Ai Group's Wage Review submission lodged with Fair Work Australia calls for the Federal Minimum Wage of $589.30 to be increased by $14 a week, from July 1, this year – with the same increase applied to award minimum wages.And if the Tribunal decides to grant a percentage increase instead of a flat dollar increase, the $14 should be converted to a percentage of the base trade rate (ie 2 per cent), that percentage should be applied to all classifications.
The full Ai Group Annual Wage Review submission is available on the Ai Group website http://www.aigroup.com.au/policy/submissions