AiGroup supports apprenticeship reforms
08-02-2012
by
in
Education & Training,
Apprentices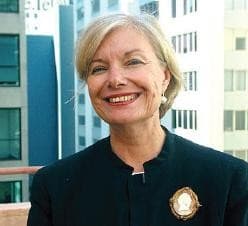 The Australian Industry Group (Ai Group) has welcomed the Government's support for sweeping changes to the apprenticeship system.
The package of reforms are contained in the independent Apprenticeships for 21st Century Report.
The Government recently announced its support for the report's major recommendations.
"The package of reforms supported by the Government are balanced and potentially constitute a major step towards creating a genuinely nationally apprenticeship system," said Ai Group Chief Executive Heather Ridout.
"Ai Group has energetically advocated a raft of reforms to the apprenticeship system over the past decade," Ms Ridout said.
This includes:
Reviewing and realigning commonwealth employer incentives
 
Implementing genuine competency progression arrangements
 
Creating national administrative and regulatory arrangements that are both streamlined and more accessible.
"It is pleasing to see the Government agree to these reforms, Ms Ridout said.
"Australia urgently needs a high quality, national and efficient apprenticeship system. "This system needs to be driven by employers and targeted to meeting the skill needs of the Australian economy now and beyond the boom. These reforms should be implemented as a priority and the harmonisation of current state and territory arrangements needs to proceed at pace."
Ms Ridout said the AiGroup was particularly pleased to see the highest level of support for implementation of competency based progression arrangements.
"Ai Group has led the early development and design of competency-based progression for apprentices, Ms Ridout said.
"Competency-based progression provides quality pathways for high achieving apprentices in the trades."
The May Federal Budget announced the first tranche of apprenticeship reforms, including $201m for the establishment and implementation of competency-based progression arrangements, and additional mentoring and advisory services.
Ai Group will play an active leadership role in the implementation of these reforms.
"Ai Group looks forward to working with the Government and the new National Workforce and Productivity Agency to progress this package of reforms," Ms Ridout said.