AiGroup backs support for mature-age employment
31-08-2010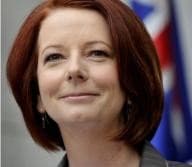 The Australian Industry Group has strongly supported a Federal Government initiative to include wage subsidies for employers who take on mature age employees.
The move, announced recently by Prime Minister Julia Gillard would help ensure highly skilled and experienced workers continue to contribute to the workplace and the national economy, Ai Group Chief Executive Designate, Innes Willox, said.
"With an ageing population, it is critical to our productivity performance and to address skills and labour shortages that we make the effort to change the mindset so that businesses are more willing to engage and maintain mature age workers," Mr Willox said.  
Currently, working age people (15-64 years) are increasing by 170,000 per year, it is estimated for the decade 2020-2030, this will drop to 125,000 per year.  
By 2052 it is also estimated only half of the population will be under 45.
"Mature age workers have proven to be of huge benefit to the workplace, Mr Willox said.  
"In last decade, workers aged 15-44 years have accounted for 28 per cent of labour force growth, while workers aged 45+ accounts for 72 per cent of growth.
"Mature age workers deliver an average net benefit of $1,956 per year compared to other workers due to high retention rates, lower absenteeism, decreased recruitment costs and greater return on investment."