AI STREAMLINES FOOD MANUFACTURING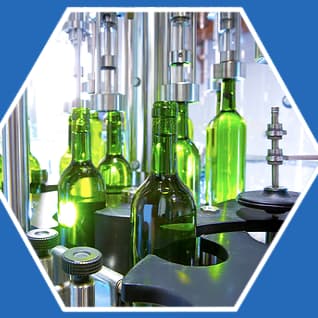 In an industry that processes vast quantities of product in very tight turnaround times, efficiency is key. It's no surprise, then, that the food and beverage manufacturing industry is turning to more advanced software to keep track of the myriad of factors that can make or break a business. 
South Australian tech firm Ailytic has developed an artificial intelligence (AI) program to significantly increase production efficiency by optimising machine use.
Its biggest customers are currently Australian winemakers, grain and agriculture companies, and commercial cooking equipment manufacturers. 
These companies use Ailytic's prescriptive analysis capabilities to collect data with a wide range of remote sensors and analyse all the variables that go into production, such as inventory status, shipping timetables, stock avaliability, and packaging schedules.
The software then crunches the numbers and provides an optimised schedule for the company to follow, potentially saving a great deal of time and money. 
Pernod Ricard Global Business Solutions Manager Pauline Paterson said AI was highly beneficial for the wine industry and helped to increase the bottom line.
"We use it mainly around production line and use it to derive the most efficient way to produce our product," she said.
"It is definitely helpful with changeover, how many bottles we need, how much wine and what order to do everything in."
Pernod Ricard is the world's second leading wine and spirits company, with a network of growers across six countries and €8.68 billion in sales in 2015.
Ailytic co-founder and CEO James Balzary said the company's AI program was perfect for the wine industry because it thrived in complex environments.
"Our algorithms work well for things like packaging, bottling and general manufacturing – the wine industry is where we are seeing a lot of appetite and the most uptake," he said.
"People think of wine as a romantic artisan type of process, and it is, when you are producing small batches or super-premium wine, but the majority of wines we drink are mass manufactured in big complex tank operations. That's where we come in – the more complex the business, the bigger the benefit."