Published 11-06-2020
| Article appears in June 2020 Issue
AI ROBOTICS REALISED AT THE EDGE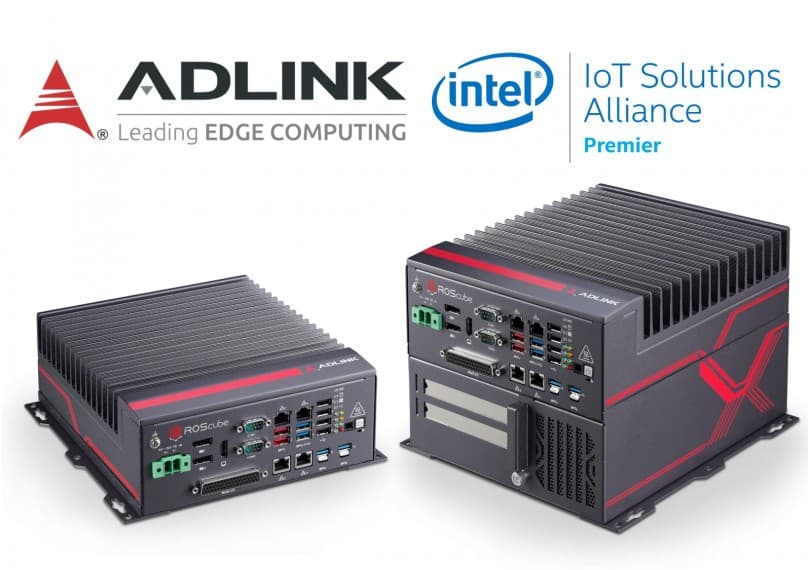 Edge computing leader ADLINK Technology has teamed up with Intel to launch the ROScube-I, a real-time ROS 2 robot controller for advanced robotic applications.
Based on Intel Xeon E, 9th Gen Intel Core i7/i3 and 8th Gen Intel Core i5 processors, the ROScube-I Series features exceptional I/O connectivity and supports a wide variety of sensors and actuators to meet the demands of robotic applications.
The ROScube-I supports an extension box for convenient functional and performance expansion with Intel VPU cards and the Intel Distribution of OpenVINO toolkit for computation of AI algorithms and inference.
ADLINK's Neuron SDK, specifically designed for professional robotic applications such as autonomous mobile robots (AMR), supports robotic systems based on the ROScube-I. The newly released ROS 2 Foxy Fitzroy (codenamed 'foxy') allows Neuron SDK customers to enjoy the benefits of long-term support and ADLINK's quality-guaranteed service.
"With the rise of Industry 4.0, robotics will become increasingly intelligent powered by edge computing and AI on the path to the autonomous factory," says Rene Torres, Intel's general manager of industrial solution sales.
"We are pleased to partner with ADLINK to enable the ROScube, which will allow for new levels of performance and collaboration between multiple AMRs with real-time communication."
The ROScube-I series features include high-performance x86-64 mainstream architecture for ROS 2 development, comprehensive I/O for connecting a wide range of devices, real-time I/O for environmental sensors, and real-time middleware for communication between software components and devices.
Also included is a hypervisor for safe mission-critical mission execution, ruggedised, secure connectivity with locking USB ports, and optional RTOS such as VxWorks.
"ADLINK is working closely with Intel to apply artificial intelligence to edge computing, and our new ROScube-I releases the potential for robotic companies to develop and deploy AI-based applications faster and easier than ever, so our industrial and commercial customers can optimise operational efficiency and expand business value," says Dr Ryan Chen, ADLINK's Advanced Robotic Platform Group director.
"We have also designed the ROScube-I Starter Kit and ROScube Pico Development Kit series to provide users with an ideal starting point."
The ROScube-I Starter Kit or ROScube Pico Development Kit allow developers to easily and rapidly prototype algorithms and immediately deploy them to ADLINK's NeuronBot ROS 2-based rapid robotic development kit for demonstration.
The NeuronBot also supports ADLINK's Neuron SDK to leverage the powerful open source ROS libraries and packages.
For more information on ADLINK's robotic solutions, visit www.adlinktech.com.