AI GROUP BACKS WORKPLACE RELATIONS CHANGES
29-01-2016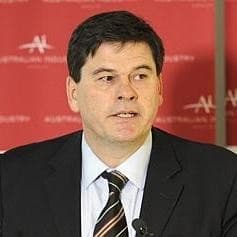 Australia's current workplace relations framework is holding Australia back and is impacting on productivity, competitiveness and employment growth, says the Australian Industry Group.
In its response to the Productivity Commission's final report, the AiGroup has urged the Government to adopt the key recommendations and not to be swayed by "the inevitable union scare campaigns." 
Ai Group Chief Executive, Innes Willox, said the current framework is imposing barriers to productivity improvement, competitiveness, employment growth and investment.
"It is not providing the adaptability that employers and employees need," Mr Willox said.
In its response, the Ai Group identifies other significant changes that need to be made to the Fair Work Act. 
"It is clear that substantial improvements can and should be made to our workplace relations system to enable more productive performance in individual businesses and it is essential that the inquiry not become a wasted opportunity to achieve the necessary workplace relations reforms," Mr Willox said.
In its submission, the AiGroup says the Productivity Commission (PC) final report contains many worthwhile recommendations aimed at removing barriers to productivity improvement, competitiveness and investment. 
The report should form the basis of a very substantive workplace relations policy for the Government to take to the 2016 Federal Election, it says.
It is essential that the PC Review not become a wasted opportunity to achieve the necessary reforms.
"To remain competitive in global markets, Australian businesses need to be nimble and flexible, says AiGroup.
"Our businesses need to be in a position to rapidly respond to market changes and to take advantage of opportunities that present themselves. Our current workplace relations framework is pressing against these imperatives.
"Australia has become a high cost country. The community regularly hears about plant closures and decisions to off-shore, but there are far too few announcements about major new investments. We are going backwards in global competitiveness and this must be set right."
AiGroup says Australia's productivity shortfall needs to be addressed and workforce participation must increase if we are to continue to deliver the incomes and standards of living that the Australian community has come to expect.
"Although our workplace relations framework is not the full story, it is a major factor," it says.
The Productivity Commission's key recommendations, as supported by AiGroup, include:
·       Tightening the definition of "permitted matters" in the Fair Work Act 2009 (FW Act)
·       Specifying that enterprise agreements can only include terms about "permitted matters"
·       Outlawing clauses in enterprise agreements that impose restrictions on the engagement of contractors, labour hire and casuals
·       Introducing a new form of enterprise agreement called the Enterprise Contract
·       Implementing measures to expand the use of Individual Flexibility Arrangements
·       Reducing the emphasis on procedural issues in enterprise agreement making and unfair dismissal matters
·       Reducing Sunday penalty rates in the retail, hospitality, restaurants, cafés and entertainment industries
·       Amending the transfer of business laws to address many of the problems with the existing unworkable provisions
·       Discontinuing the 4 Yearly Reviews of Awards
·       Protecting employers from increased costs where State Governments decide to proclaim additional public holidays and
·       Increasing the maximum penalties for unlawful industrial action.
Ai Group's submission is available here: http://go.aigroup.com.au/8u