Ai Chief: Government takes 'right' action against China on barley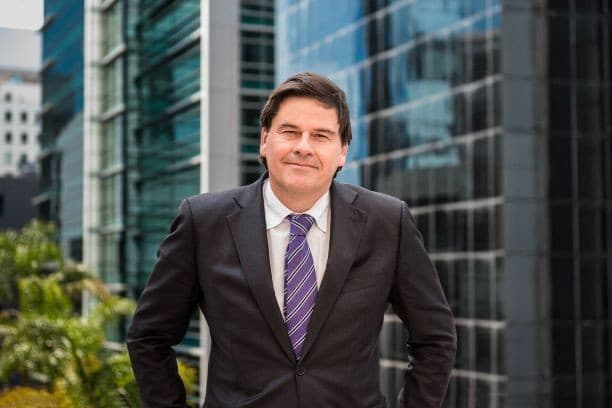 The boss of Australia's employer association has applauded the Morrison Government's threats to take China to the World Trade Organisation over the current trade crisis.
Continuing tensions over foreign investment has spilled into the trade sector, with China imposing anti-dumping duties on barley and wine exports.
Chief Executive of Ai Group, Innes Willox, welcomed the government's decision to challenge China on its practices, saying country needed to be held to account.
"It is right and proper that Australia has launched action against China in the WTO to defend claims that we are dumping and subsidising our barley exports," Mr Willox said.
"Business welcomes the certainty provided by the World Trade Organisation's rules for a stable and strong global trading system.
"China's and Australia's prosperity was built on the back of these rules and we have both been loud advocates on the value and need for these rules."
China imposed a tariff of 80.5 per cent on Australia's barley exports in May following the conclusion of China's 18-month anti-dumping investigation, ruling that the dumping of cheap Australian barley had hurt its domestic market. The duties comprised an anti-dumping tariff of 73.6 per cent and a countervailing subsidy margin of 6.9 per cent.
Australia's trade minister Simon Birmingham announced the government would be taking the case to the WTO in an attempt to bring China into line.
While Beijing is likely to be unperturbed, there is precedent for similar actions brought by Australia against other nations.
"From time to time there are issues to resolve with the independent umpire and it is not the first time that China and Australia have been at odds in the WTO, as one would expect of significant trading partners," said Mr Willox.
"WTO action is business as usual and Australia has been an active participant, recently successfully, taking on Canada over their treatment of our wines, and Indonesia took Australia to the WTO as we were successfully negotiating a new FTA.
"The WTO action is not a signal that we can't work together; it should be seen as a reasonable option for responsibly settling disputes between two mature and long-standing trading partners," he added.
But Australia's claims are likely to fall on deaf ears. There are currently no serving judges on the WTO's Appellate body for the first time in 25 years after the departure of a Chinese member – the last among the appeals panel – which completely eroded the WTO's ability to handle disputes.
The relationship worsened back in November after a Chinese government official retweeted a doctored image showing an Australian soldier holding a knife to the throat an Afghan child.
Prime Minister Scott Morrison demanded an apology but has yet to receive one.
Tensions are not expected to be resolved soon, with ex-ASIO boss Dennis Richardson believing the bitter relationship to last at least two years.