Published 13-10-2021
| Article appears in November 2021 Issue
A&I and their Customed Floor Coating Solutions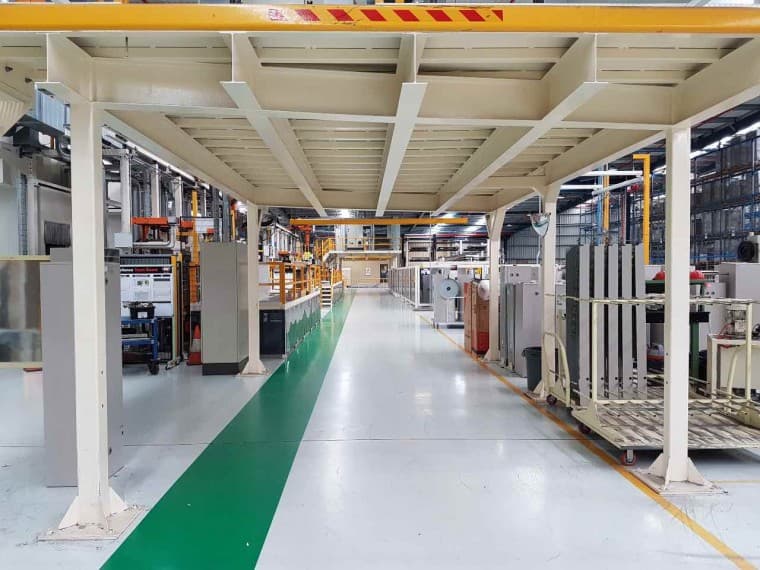 The first impression is the lasting impression, hence the reason many engineers and facility managers utilise A&I Coatings' floor coating systems in their production facilities.
A&I have been involved in the formulation and manufacture of protective coatings since 1981 and are experts in the science that goes into manufacturing extremely durable floor coating systems.
In early 2011 A&I supplied its Enviroset 4110 high build solvent free epoxy floor coating system for a large manufacturing facility in the Southern Highlands - NSW. The facility was an 8000 square metre extension of a current hot water tank production line and required a durable floor coating that would withstand rigorous treatment such as forklift tyre screwing and continuous automated guided vehicle traffic.
Now, in 2021, the floor is still in excellent condition and the prediction is that it will last at least another five to ten years before requiring a maintenance topcoat.
A&I is able to provide customised floor coating solutions for a range of environments including, food and beverage processing, petrochemical, pulp and paper, warehouses, carparks, showrooms, engineering and automotive. A&I's epoxy and polyurethane coatings are available in an unlimited colour range and a range of anti-slip finishes.