Published 12-11-2019
| Article appears in November 2019 Issue
AGVs GAIN THE FLEXIBILITY TO RULE THE WAREHOUSE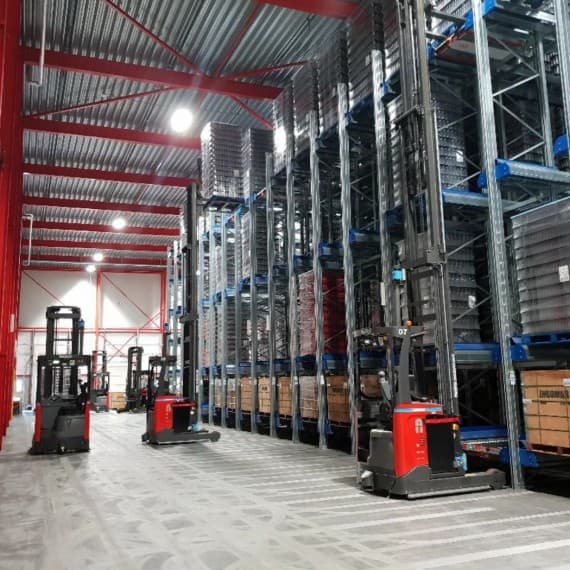 If there was ever a technology that has failed to live up to its potential in Australia, the Automatic Guided Vehicle or AGV is a prime case in point. Long-heralded as the next big thing in materials handling, AGVs have been proposed for years as the ideal alternative to fixed solutions such as conveyors.
But while programmable robots have successfully been deployed in countless manufacturing and materials handling applications, their mobile counterparts, the AGVs have failed to get traction.
But that is just about to change, according to Colin Wells, MD of Robotic Automation, thanks to a new generation of AGVs that are every bit as flexible as their robot cousins.
"So much of Australian industry and logistics is based on flexible working that it's not hard to see why the AGVs have been lagging the robots," says Wells, whose company has been working with AGVs for 15 years.
"While robot manufacturers have invested in operating systems that allow the user to use one robot for multiple tasks, the majority of AGVs have been stuck in a single task environment, going from A to B to C over and over again," he explains. "And that's no more flexible than the conveyors they've been put in to replace."
The game-changer comes in the form of the Max control system that runs the new crop of AGVs from MAX AGV.
The Swedish company produces a full range of AGVs, from a range of forklift types to carrier types and special-purpose designs.
Max runs on a standard client server Windows environment, and being Windows based is user friendly and easy to configure. This means that any user can reprogram new tasks for an AGV without learning a whole new language.
It not only helps all the AGVs in a facility to keep track of each other and to assign the AGVs with new work tasks, it makes sure that loads are transported to the correct destination, at the right time and in the most efficient way.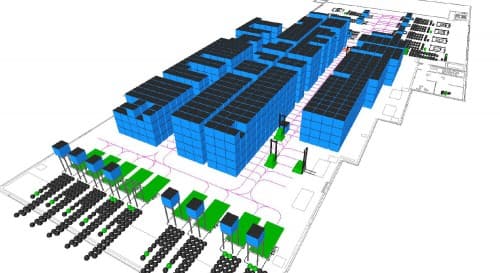 Effectively, this MAX AGV software is a warehouse management system in its own right and can also control an automated storage and retrieval system if required.
It provides 3D visualisation of the complete system, together with comprehensive statistics and diagnostics, which can be sent to any suitable device connected to the system via email or text message. This also completely cuts out the middleware and its associated issues.
So, will these developments help the AGV to catch up with the robot? Colin Wells offers an insight from a recent project from Robotic Automation.
"We are replacing a multiple-robot palletising system for a large food manufacturer that has palletised several million pallets to date. We installed the original system based on Motoman robots an amazing 24 years ago, and we've been supporting it to the extent that it has been running continuously for almost a quarter century, which just goes to show the benefits of proper maintenance," he says.
"The replacement system combines several Motoman palletising robots fitted with 'shelf-ready compliant grippers' in an open architecture modern flexible system combined with embedded MAX AGVs, and we've every confidence that it will still be earning its keep in another 20-plus years' time," Wells concludes.
Robotic Automation
1300 552 333
www.roboticautomation.com.au