AGORA 6 OCTA-CORE SMARTPHONE LAUNCH
04-04-2016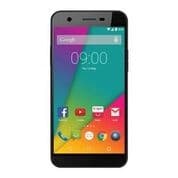 Kogan continues to increase affordability, aiming to make the latest in smartphone technology available to consumers for just $179.
The Agora smartphone is small, sporting a 5" LED screen, but feaures a high-speed octa-core, dual SIM capability, front and rear cameras, and a removable battery.
"We have always focused on delivering the best value smartphones," said Russell Proud, product manager at Kogan. "This time, we've been able to create something at an unbelievable price point, with amazing performance and features normally found in a phone many times the price…"
The phone is Kogan's respose to growing consumer frustration with high prices and a reduction of features they've grown to depend upon for flexibility, such as removable MicroSD storage and batteries.
For a dependable and pleasantly capable phone, the Kogan Agora 6 can be purchased exclusively from Kogan.com
Kogan
Web: www.kogan.com