AGL PRODUCES PLANT PROPOSAL PLANS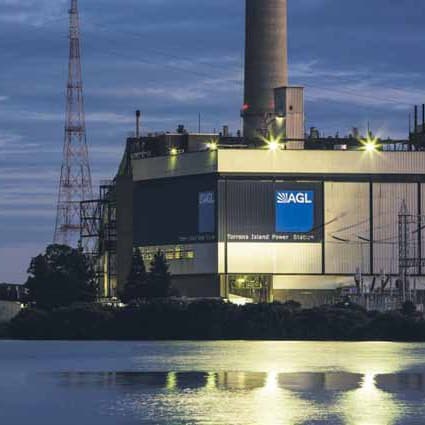 AGL has followed through on its earlier announcements, releasing plans to replace part of its aging Torrens Island turbines with a gas fired station. 
The new 210MW facility, or the 'Barker Inlet Power Station' will be operational in 2019. 
This new approach replaces AGL's previous plans to mothball the entire Torrens facility, plans which were cancelled after the closure of Port Augusta's power stations. 
AGL managing director Andy Vesey said the new station would help "create a secure energy system" in South Australia.
"We are delighted that we are now able to confirm that Barker Inlet Power Station will be developed, improving reliability and security of supply in South Australia using modern responsive technology that is more efficient and less carbon intensive than the pre-existing plant," he said.
AGL says the new power station will be a multimillion-dollar investment and create 200 construction jobs.
In March, AGL likened the Torrens Island plant to an elderly person sitting in a retirement home, causing concern that the aging facility could "crap out". 
The new plant is expected to provide more security and flexibility for customers. 
Vesey said while the new plant was replacing existing assets, it would put downward pressure on prices because it would allow AGL to offer more contracts in the power market.
"The more liquidity you have, the more competition you have and that's better for customers," he said.
"Our ability with these 210 megawatts, we can write more contracts. So we can give more security and better pricing certainty to consumers."
Construction is expected to generate 200 jobs, though permanent figures are not yet confirmed.