AGE 'TENSION' A KEY ISSUE IN AUSTRALIAN MANUFACTURING
24-04-2015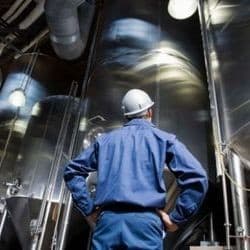 Deep "intergenerational tension" currently exists within the Australian manufacturing industry, a new study has found.
The survey, commissioned by Kronos, a leader in delivering workforce management solutions, found Australian industry is struggling to come to terms with an "older and more generationally diverse workforce."
About a third (33%) of manufacturing respondents agreed the experience of older workers is not being utilized.
This percentage increased to about half in manufacturing businesses with more than 500 employees.
Striking the right balance between young and old employees remains a critical issue, the study found.
Of those surveyed, 54% felt they would be unable to do some of the physical side of their job as they age, while only 47% agree there is "always a job in the industry for older workers."
And 60% of workers believe younger employees do not appreciate the knowledge and skills of their older counterparts.
The poll conducted by Galaxy Research surveyed 1685 Australian workers, including 311 working within the manufacturing sector.
Fifty-five per cent of manufacturing workers surveyed were not confident about the amount of work available in the sector in the future.  
Only a small portion of manufacturing workers (18 per cent) were more optimistic.
They believe there are job opportunities with local manufacturers who are innovating and recruiting talented employees – but nearly two-fifths (30 per cent) disagree.
The survey also found that 50% of all manufacturing workers believe they need to look for more training and to broaden their skills to remain competitive for future jobs.
Only 21% disagreed.
New technology was cited as a key area for training and development by 72% of workers, who feel the surging use of high technology means an increasingly need for good computer skills.
Employees want to be motivated in their work, with 23% citing training as a motivational boost.
Alarmingly, 80% felt their business does not do a good job of matching employee skills to role and 83% claimed an absence of training that matched their role.
Peter Harte, managing director, Kronos Australia and New Zealand said: "Demographic shifts in the manufacturing workforce and consequent policy changes, such as the planned increase in the retirement age to 70 by 2035, present significant challenges for manufacturers."
Mr Harte said the insights drawn from the research can better prepare manufacturing leaders, management, and human resources departments to understand current and future challenges in the Australian manufacturing industry. 
"Amid all the doom and gloom that has been reported about the manufacturing industry in recent years, this survey shows that there is a silver lining, he said.
"There are clear opportunities for Australian manufacturers to improve and innovate.
"Manufacturing employees are proactively requesting training to update and better utilise their skillsets.
"Businesses that embrace this challenge can close the gaps between current and best practice in the industry increasing their global competitiveness."
Using workforce management tools to better match employee skills to their roles would ensure Australian manufacturers get the best out of their staff to improve productivity and profitability.
For the full report visit: www.kronos.com.au