Published 16-02-2021
| Article appears in February 2021 Issue
AgBoss helps farmers choose Australian Made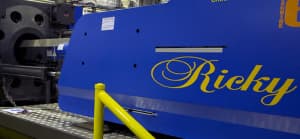 Helping to keep Aussie farmers strong is of vital importance for the Australian Made Campaign.
It's essential the agriculture industry is supplied with the best equipment and resources – designed and built for Australian conditions – and marketed with their instantly recognisable Australian Made, Australian Grown logo.
That's where AgBoss comes in.
Since 1991, the Albury-Wodonga business has been dedicated to meeting the increasing demands of farming customers, all with a focus on supplying Australian made products.
They have made a point of placing the iconic green and gold Kangaroo triangle front and centre on all products that are 100 per cent Australian Made.
"We've been with them for three or four years and we know it's the best, most trusted logo to put on your product," AgBoss Managing Director Scott Jensen tells Industry Update.
"It doesn't seem to matter how fancy the artwork you come up with, you can't match having that on your product.
"Especially with the business and brands that were acquired last year, we are looking at just how we can utilise all capabilities to bring product manufacturing home, whilst keeping a competitive advantage. We see this coming through our focus on quality," explains Scott.
The famous Australian Made, Australian Grown logo is the true mark of Aussie authenticity. It's Australia's most trusted, recognised and widely used country of origin symbol. All products that carry the logo are certified as 'genuinely Australian'.
Moving ahead to the future
Scott took over running the family business three years ago and has seen the company grow over 300% in that time.
Initially, the company started with a humble product line: plastic measuring jugs. However, numerous innovative products have been developed since to meet the industry's complex needs that keep changing every year.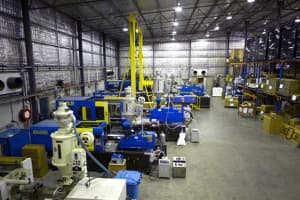 They now manufacture predominantly using the processes of injection-molding and blow-molding to create a range of products that are sold into the Agricultural, Abattoir, Commercial Kitchen and Government Infrastructure Industries. 
He says the company will scale its molding and fabrication capabilities.
"We've got a lot of feelers out in the marketplace at the moment to see what some of our existing customers want us to build in terms of product range."
"It is due to the work of a focused group of passionate staff… getting people and culture right is a non-negotiable." 
"As of mid-last year, we purchased another business with steel fabrication and rotational molding capabilities," he says.
"And it's been a fast and furious start to the year."
As the country moves towards a post-Covid landscape, AgBoss is looking to strengthen its ties with the local community and implemented a plan to realise this initiative for 2021.
"One of the strategies that came out of that Covid plan was for us to start onshoring our supply chain," says Scott.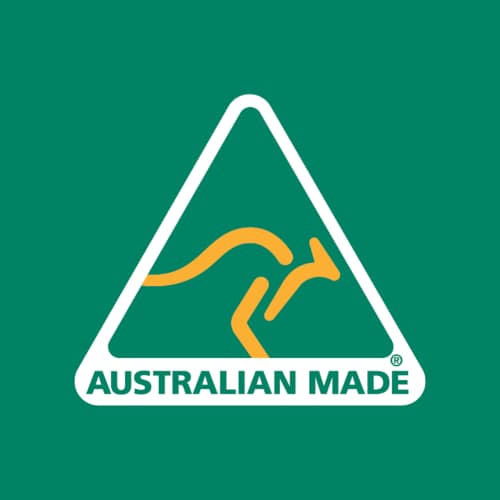 While Covid has its own issues to contend with – border restrictions and broken supply chains– the farming industry also had to grapple with the devastation caused by the bushfires in late 2019 to early 2020.
So how has the community rebounded?
"Fantastically," says Scott. "They've rebounded really well, and I guess it shows their spirit, which comes through.
"After the bushfires, there was quite an interesting period for the farmers. Obviously, there was great devastation, but the following Autumn – it's the first Autumn in living memory that every part of the season went to plan." he says.
"That brings with its busyness which helps the farmers – whether it helps them grieve or extends their grief – but it takes a weight or a burden that they would have had to carry off their shoulders for this season."
With AgBoss focusing their strategies on Australian Made products, the farmers will be well placed to deal with the challenges and opportunities presented in 2021.
"With the capacity to develop products from concept to completion including marketing, production and product release, we can now provide a tailor-made product development process for our customers," Scott says.
"We are proud to walk the road of Australian manufacturing and in learning from our growth, and failures, we look forward to working with more local Australians."
The Australian Made Campaign is proud to support Aussie farmers, makers and manufacturers. For more than 30 years, the Australian Made, Australian Grown logo has helped thousands of brands communicate their Australian credentials to consumers, businesses and all levels of government.