AGAINST ALL ODDS: AUSSIE AUTO PARTS MANUFACTURER THRIVES
01-05-2017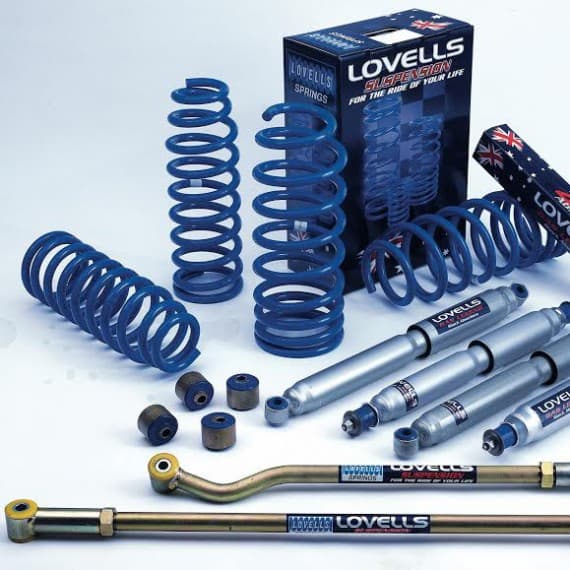 Value-add Australian auto parts manufacturer Lovells Springs has comprehensively defied the recent trends for the ailing automotive industry.
In fact, times at Lovells have never been better, giving Global Sales Director Mike Davison every reason to smile.
Boasting a pedigree from more than 87 years in the business and a DNA that speaks design excellence, quality, reliability and innovation, Lovells is unquestionably at the forefront of Australian automotive engineering and manufacturing.
The range of quality products manufactured by Lovells includes suspension springs (coil & leaf), shock absorbers, steering dampers, shackles and pins, u-bolts, torsion bars, tow hitches, Gross Vehicle Mass Upgrade Systems, towing systems and upgrades in addition to specialist engineered variations for defence, mining and rail applications.
Based at Newcastle in NSW, Lovells manufacturing facilities employ more than 100 skilled workers.
The Lovells proposition is a simple one, increasing load capacity legally and driving safety without compromising performance and comfort.
A good illustration of how Lovells is commercially going from strength to strength is the recent product launch of the towing upgrade kit for passenger four wheel drives where sales were more than double budgeted expectations.
Export success
Equally impressive is Lovell's success in export markets which now accounts for 50% of total Automotive Division sales.
Sales to the Middle East, Eastern Europe, parts of Asia and elsewhere in the world have been hard won involving trade shows, presentations, and product trials not to mention thousands of hours of engineering research and development.
Mike Davison has personally supervised all the international sales initiatives and talks about the qualities and requirements to achieve success in international markets.
Patience, experience, focus, quality product and solid follow up are among the key ingredients for success – and Lovells has demonstrated all of these.
Not only do international customers have their own local standards and regulatory criteria but bespoke engineering modifications are also frequently requested. It is here in particular that Lovells can offer a powerful value proposition.
Bespoke features
In-house design and engineering expertise is such that a customer request for bespoke features can be designed, prototyped (virtual), tooled and put into production in a very short time.
Such a fast turn-around from concept to actual production provides Lovells with an edge that is hard to top and creates a new business dimension of value add bespoke product modifications.
Lovells manufactures products to the highest standards that meet and often exceed specified regulatory requirements.
Their bespoke modifications are geared to specific local conditions, including extreme weather or terrain such as snow/ice or rolling desert sand dunes.
For those who say Australia can manufacture and export successfully Mike and the team at Lovells have proved them right.
David Gray is lead consultant at Digital Information Partners suppliers of media relations, press release campaigns and export documentation services to Australian manufactures and service providers. David can be contacted at www.diginfo.com.au