Ag manufacturing company fined
31-08-2010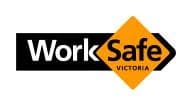 A Montmorency agricultural manufacturing company in Victoria has been fined $140,000 following an incident in 2010 in which a worker was killed.
TCMH Holdings Pty Ltd pleaded guilty at the Melbourne Magistrates' Court earlier this week to one count of failing to provide a safe system of work and one count of failing to provide information, instruction or training to its employees.
The TCMH Holdings employee was killed on April 19 2010 at the company's Thomastown factory while using a lathe to machine a metal rod, which was spinning about 1050 times per minute.
The court was told the rod was protruding from the machine by more than a metre when it struck a nearby worker.
WorkSafe Victoria's investigation found no guard was in place to cover the protruding piece of metal and that the machine's operator hadn't received proper instruction, supervision and training.
Magistrate Jack Vandertseen fined the company $70,000 on each charge and also ordered it to pay $10,000 in legal costs.
TCMH Holdings declined to comment for legal reasons.