AEROSPACE GETS ADDITIVE
22-09-2016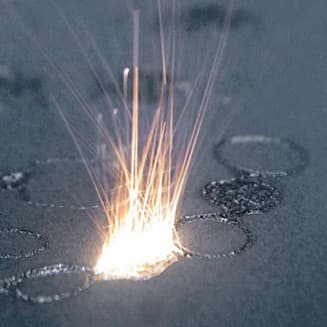 When it comes to the aerospace industry, you can't afford to make mistakes. So when big-name companies double down on additive manufacturing in the aerospace industry, people should be paying attention.
General Electric and Siemens AG have both increased their stake in additive metal manufacturing (AMM), respectively purchasing and investing heavily in compaies that supply and produce additive manufacturing equipment.
GE has been utilizing AMM to produce small-scale components such as nozzles for some time, but has recently dedicated to buying out two suppliers of AMM equipment; Arcam AB and SLM Solutions Group. The resources of these companies will reportedly be directed entirely towards GE aviation.
Siemens has purchased 85% of Materials Solutions Ltd, meaning that they now hold a majority stake in a company that additively produces nickel-superalloy, steel, and titanium components for aerospace applications.
These moves, as well as signalling a significant industry shift towards AMM in the coming years, prove that additive manufacturing can produce cost savings without compromising aviation's stringent safety and reliability requirements.
Other industry giants, including Ford, Stratasys, and Boeing, are exploring the possibilities facilitated by AMM by producing low-weight, structurally sound components that would otherwise not be possible with traditional manufacturing methods.
With billions of dollars being moved back-and-forth, and further billions of dollars projected in profits, the AMM industry is set to be a solid investment for the next decade.