Published 27-08-2019
| Article appears in October 2019 Issue
ADVANCING LIGHTING TECHNOLOGY FOR INDUSTRIAL ENVIRONMENTS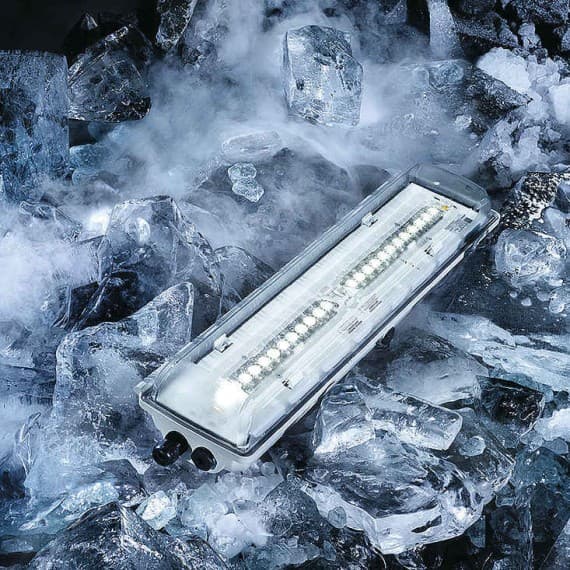 It's hard to believe that it took nearly 60 years to perfect the incandescent lamp, which can only convert 5% of energy into light. Today, there many more choices based on efficacy, colour performance and controllability, which are the key visual factors for choosing a light source.
However, in industrial environments there are additional criteria, such as resilience to harsh industrial environmental conditions such as extreme temperatures and explosive atmospheres that all require specialised light technology.
Fluorescent lamps are cost effective and durable but may not be the best choice for emergency lighting with a start-up time of anything up to 12 seconds, poor operating temperature range and the undesirable presence of mercury.
Although incandescent lamps have a very broad light spectrum and offer even illumination, they become very fragile in cold climates, and are a poor choice for high vibration environments. Also, their short lifetimes of around 2000 hours makes them a problem for replacement in difficult-to-access locations.
Finally, discharge lamps are not suited for confined spaces, where heat emission and large light enclosures directly impact the working environment, and have a slow start-up time of up to 30s.
In comparison, LEDs can last for more than 100,000 hours. However, not all manufacturers are able to get the colour correct.
To predict accurate colour performance, the colour rendering index (CRI) is a quantitative measure of the ability of any artificial light source to faithfully reproduce object colour compared with natural daylight.
Unlike incandescent and halogen lamps, which both have a very broad spectrum, compact fluorescent and LED lamps have gaps in the emission spectrum and require good manufacturing techniques and special electronics to compensate for the typically blue appearance of LED lights.
Stahl is pioneering the future of industrial lighting because it takes careful consideration to ensure occupational health and safety at work. The company has revamped its entire lighting range to use hardened LED technology – and not just to reduce operating costs.
Stahl's LED technology meets specific standards and directives for strict IEC ex explosive atmospheres, while providing start-up to full power in milliseconds, a high CRI index for natural colour rendition, and operating temperature ranges that outperforms other technologies. These factors combine to make it very well suited for emergency lighting and extreme industry environments.
LEDs are an obvious choice for low operating cost and long service life between maintenance.
Stahl's 6002/6402/6036 range features environmental compatibility for explosive atmospheres, wide operating temperature ranges and performance for superior efficacy and long life.
Control Logic
1800 557 705
www.controllogic.com.au