ADVANCED THERMAL IMAGING MAKES MAINTENANCE EASIER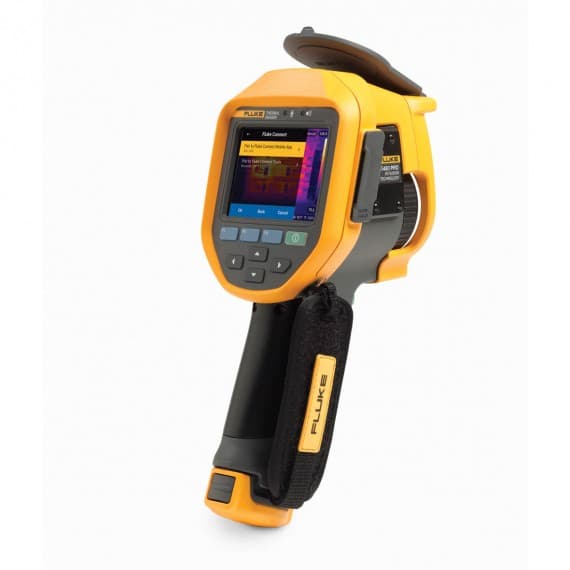 The Fluke Professional series of infra-red thermal imaging cameras delivers crisp and highly detailed images that help locate hot spots and diagnose problems in electrical systems. RS Components is stocking four different models, including the top-of-the-range Ti480 Pro.
All four models can measure temperatures up to 1200°C, and offer improved sensitivity that enables them to visualise temperature differences. For example, the Noise Equivalent Temperature Difference for the Ti450 Pro model is less than 0.025°C at 30°C.
The Fluke Connect software platform enables easy equipment monitoring by wirelessly syncing measurements, allowing users to optimise images, perform analytics and generate customisable reports, all of which can be exported to the Fluke Connect cloud-storage facility.
Each camera comes with a standard infra-red lens, an AC power supply and battery-pack charger, two Li-ion smart battery packs, HDMI and USB cables, and a 4Gbyte micro-SD card.
Optional extras include wide-angle, macro and 2x and 4x telephoto lenses to help capture more detail, a Bluetooth headset, tripod-mounting accessory and additional smart battery and charger.
The Fluke Pro series of thermal imaging cameras is available now from RS Components.
RS Components
1300 656636
au.rs-online.com