ADVANCED TECHNOLOGY PROVIDES PORTABLE POWER FOR HYDRAULICS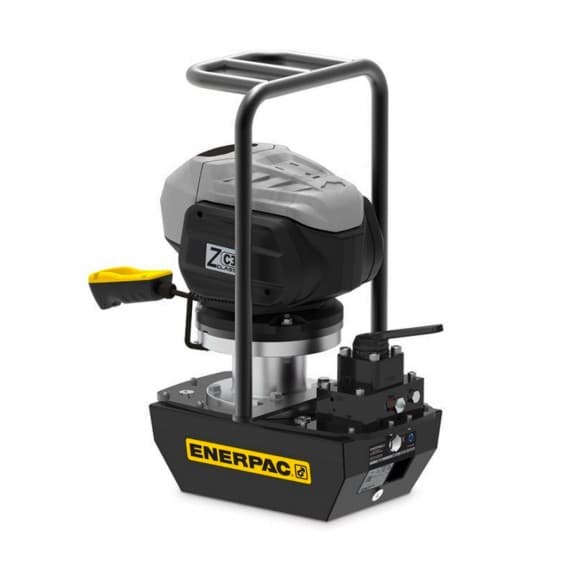 Enerpac has come up with a new series of compact and powerful cordless hydraulic pumps for jobs that require a combination of portability, speed and safety. The 700bar ZC Series pumps combine the performance of an electric pump with the convenience a battery pump that makes them ideal for applications where emissions and noise are concerns.
With their high-capacity 82V lithium ion batteries, the new pumps work well in remote locations where there is no access to power, as well as in indoor locations where trip hazards, ergonomics or size are a concern.
The range comprises single-acting, double-acting and power seater post tensioning models (weighing 29.7-33.3kg). Each pump has an 8-litre reservoir capacity, delivers 0.52L/min flow at rated pressure and boasts a low noise level of 80dB(a) maximum. Operation is via a remote pendant on a 3m cord.
In use, they are designed to handle 50 lifting cycles with an RC1006 95-ton cylinder, or 90 cycles of the equally widely used RC504 50-ton cylinder on a single charge.
According to Enerpac's Asia-Pacific Marketing Manager Tony Cooper, "These advanced technology pumps – with impressive run times and national service backing from Enerpac – are among the first of a stream of high-technology products Enerpac is introducing to save users time and money."
Enerpac
02 8717 7200
www.enerpac.com.au