ADVANCED MANUFACTURING AND WORKPLACE SAFETY SHOWS POSTPONED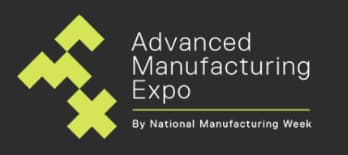 Sydney's Advanced Manufacturing Expo (AMX) and Melbourne's Workplace Health and Safety Show have both been postponed due to the unfolding coronavirus situation.
The decisions were made after Prime Minister Scott Morrison announced a new ban on indoor gatherings of 100 people or more.
AMX, which was scheduled for 13-15 May, is on hold until the second half of the year.
"Our number one priority is the health and safety of our exhibitors, attendees, industry partners and STA," said AMX organiser Reed Exhibitions in a statement on Wednesday.
The AMX team expressed concern for everyone impacted by coronavirus, and will work with exhibitors to find a suitable alternative date.
"We fully understand and appreciate the level of planning that is required to participate in an event like ours, and we will do our utmost to help all our customers, partners and attendees to prepare for the new dates."
Postponing the Workplace Health and Safety Show was "a fundamental health and safety issue," according to organisers. "These necessary restrictions are in place to protect all of us including those who are more vulnerable in the community," said Marie Kinsella, Chief Executive Officer, IEC Group Pty Ltd.
The safety show's organisers are working with Melbourne Convention and Exhibition Centre (MCEC) to reschedule to early 2021. They expect to contact their partners, exhibitors and victors with more information in the coming days.
"Together we need to support one another and remember that physical isolation does not mean social isolation; I encourage everyone to use the technology available to you to check in with colleagues, friends and family."
Apparently in that spirit, the safety show's co-organisers, AIHS, is setting up a virtual "#SAFETYSCAPE Convention" for the end of Mar 2020. According to AIHS, it will allow "exhibitors to engage with what we believe will be large numbers of delegates through an online experience."