ADJUSTABLE PALLET HOOK MAKES HANDLING WIDE LOADS EASY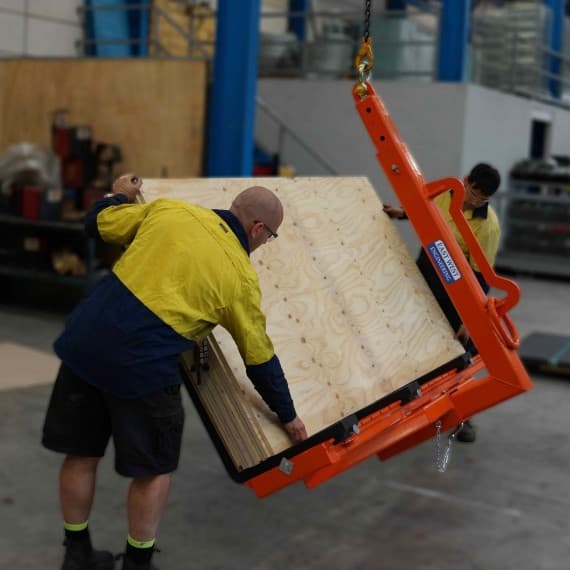 Lifting wide, heavy, awkward or flexible loads without proper equipment increases the risk of damage to products and injury to humans.
East West Engineering has launched a pallet hook designed to safely handle these loads in and around the workplace by overhead cranes.
The CHW150 wide load pallet hook, designed and certified in accordance with Australian Standard AS 1418.1, is ideal for lifting loads such as plasterboard, timber and roof sheeting in the manufacturing, transport and construction industries.
It features an adjustable body height and fork tine width to suit varying load sizes and an additional lifting lug for inverting loads to ease unloading of longer materials. It can lift loads weighing up to 1500kg.
"Having worked with businesses across all industries, we design material handling equipment to suit a vast range of material handling tasks to help design a safer work environment," East West Engineering Owner Ron King says.
"The CHW150 Wide Load Pallet Hook is a great addition to our range as it expands the options available to our customers for choosing lifting equipment specialised to the demands of their handling needs. This range already includes attachments such as fork spreaders, lifting beams, spreader beams, pallet hooks and telescopic jibs."
East West Engineering
1800 061 998
www.eastwesteng.com.au